Brands and entrepreneurs should listen up: nostalgia marketing isn't just amusing, it's also lucrative. Evoking memories of days gone by makes people care less about money and, in turn, spend more. Plus, it's a lot of fun to look back at the trends, building blocks and even mistakes that led you where you are today.
Your #TBT is about your audience – making them laugh, getting them excited, teaching them something, offering helpful tips, sparking a discussion or giving them a cool photo that they'll want to share with their audience. If you've never used #TBT content in your marketing or if you have been using it but you're not getting any attention or results, we have a number of ways to help.
Why You Should Use #TBT for Marketing
Throwback Thursday content lets you tell your audience who you are and where you came from. Here are just some of its benefits:
Build your following
Increase brand awareness
Encourage engagement between audience members
Nurture relationships with current followers
Tell your brand story
Plus, since a lot of social media users follow hashtags (especially on Twitter), using #ThrowbackThursday and #TBT in your nostalgic posts ensures they'll show up in those feeds, which can help grow your audience.
Where to Post Throwback Thursday Content
Throwback Thursday content is used primarily on Instagram, but you'll also find it on Facebook and Twitter (and sometimes Pinterest and YouTube). That's not all, though. You'll also find #TBT content on blogs and Tumblr. For example, Birchbox has part of their Tumblr dedicated to #TBT content, and they post old pictures of their staff members and celebs, plus vintage beauty ads.
If you feel like #TBT content doesn't fit with the overall aesthetic of your social media feeds, use Stories on Instagram or Facebook to post them. You'll get the content up and in front of your audience without interrupting a branded feed.
12 Ways to Use Throwback Thursday Content in Your Marketing
Throwback Thursday content has to induce nostalgia, and therefore it must be from a different era. We're not throwing back to last Thursday here. Your content should be at least three years old, but ideally it'll be so old that it's obvious it's from a different era. The 20-year mark seems to be when something looks nostalgic instead of just plain outdated. If you have to take a smartphone picture of an actual print, even better.
(Still want to share a photo from last week, month or year? No problem. Use the #Latergram hashtag on Instagram, which means, "This is a recent throwback, guys.")
As a business, you're not posting #TBT content for cuteness' sake. Your content has to have a point – it has to be relevant to your brand as well as your audience. It doesn't have to be serious (though it can be), but it does have to make sense. Here are 12 ways to use Throwback Thursday content for marketing.
1. Celebrate a milestone
If your business has reached a milestone, celebrate with a #TBT post that shows how far you've come. GE Aviation celebrated its 100th anniversary by looking at the engines and tech that were featured in ads through the years. If you haven't been in business long enough, show how the type of product you sell has progressed over time.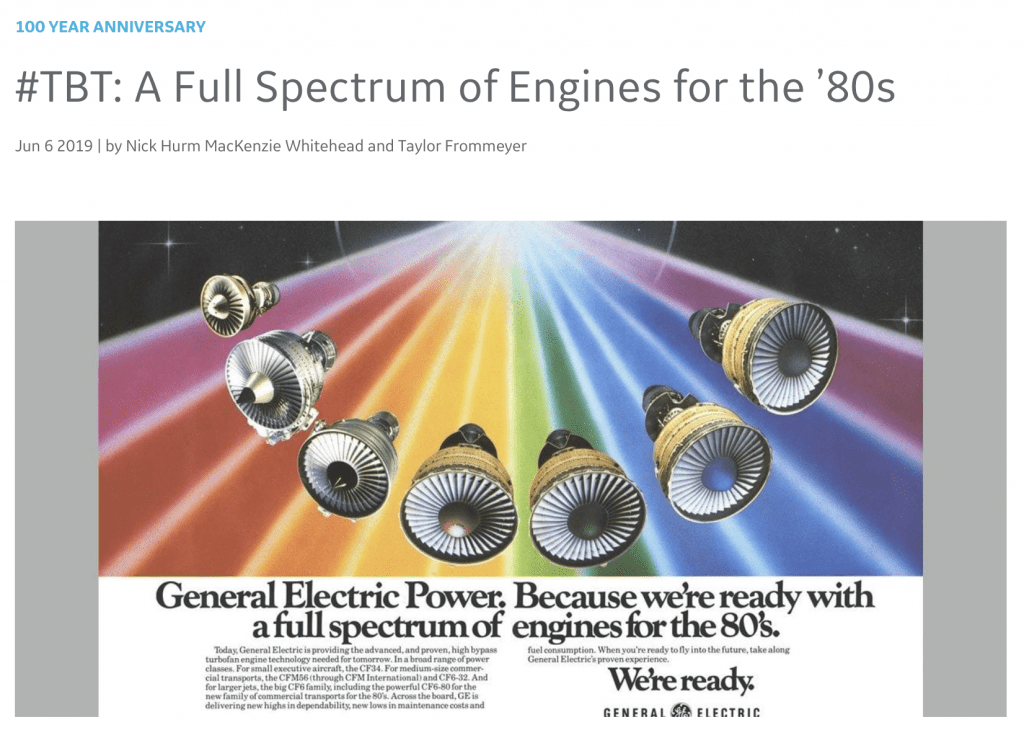 2. Commemorate this day in history
Link today with a historical event that happened years ago on the same date and use #OnThisDay along with the two Throwback Thursday hashtags. On the 50th anniversary of Neil Armstrong's moon landing, NASA posted a #TBT on Tumblr that showed the Apollo Mission Control Center, which has been restored to look the way it did back then.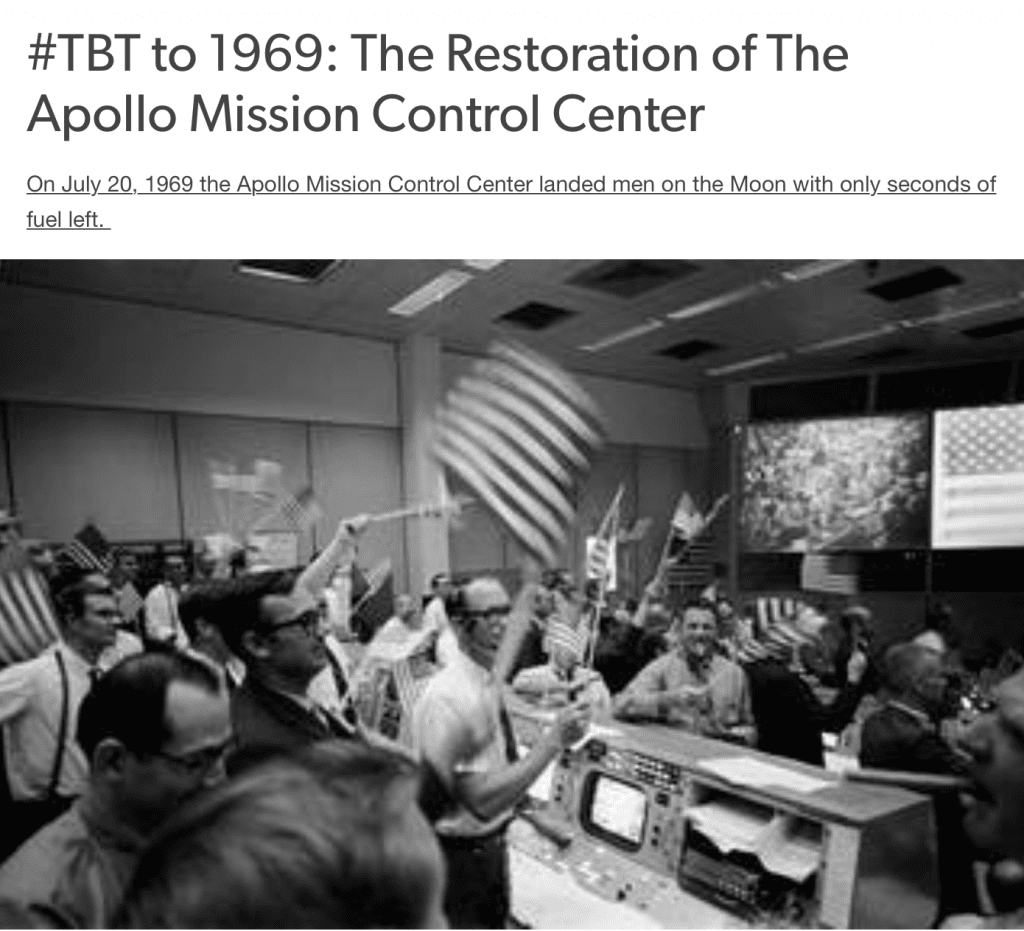 3. Connect it to an event that's taking place
A big event that's happening right now can give you the opportunity to share #TBT content. If your brand participated in an event years ago, try to find a photo from it. You can also share someone else's #TBT content. For example, if you work in film and the Sundance Film Festival is taking place, find a photo from the first Sundance. You can also create content that's a nod to the past. For example, for the 2019 VMAs, MTV posted a vintage-looking comic book cover in the style of Archie Comics.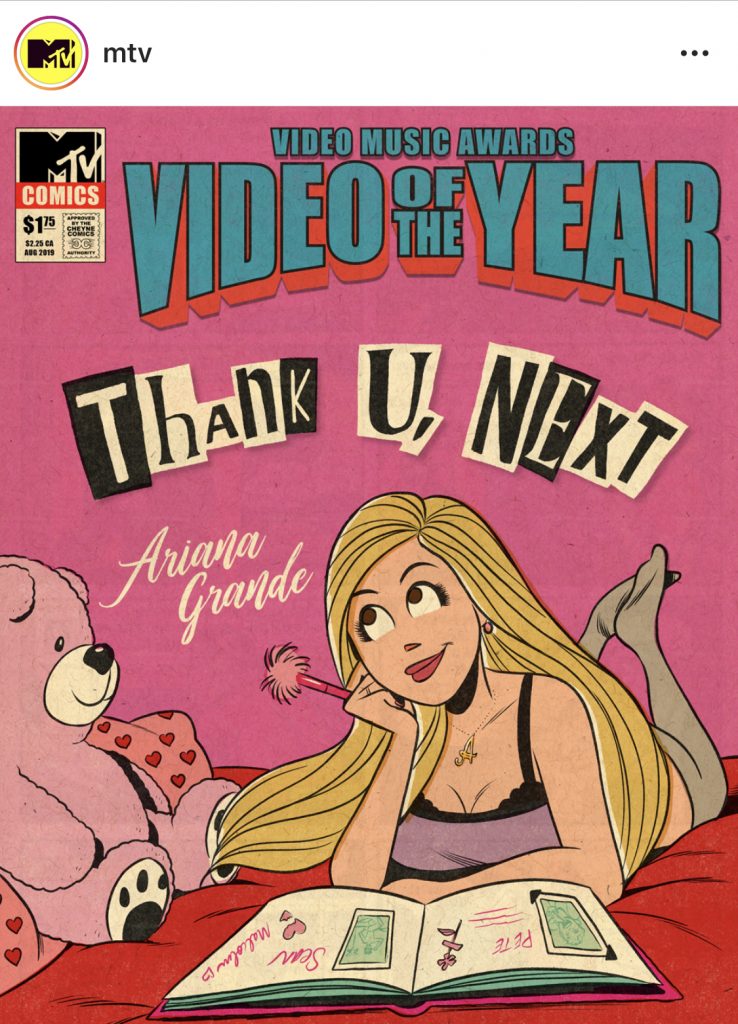 4. Juxtapose then and now
Putting something old against something new shows how far you've come in a #humblebrag kind of way. Disney did this by placing a shot of Walt himself in front of Disneyland's City Hall.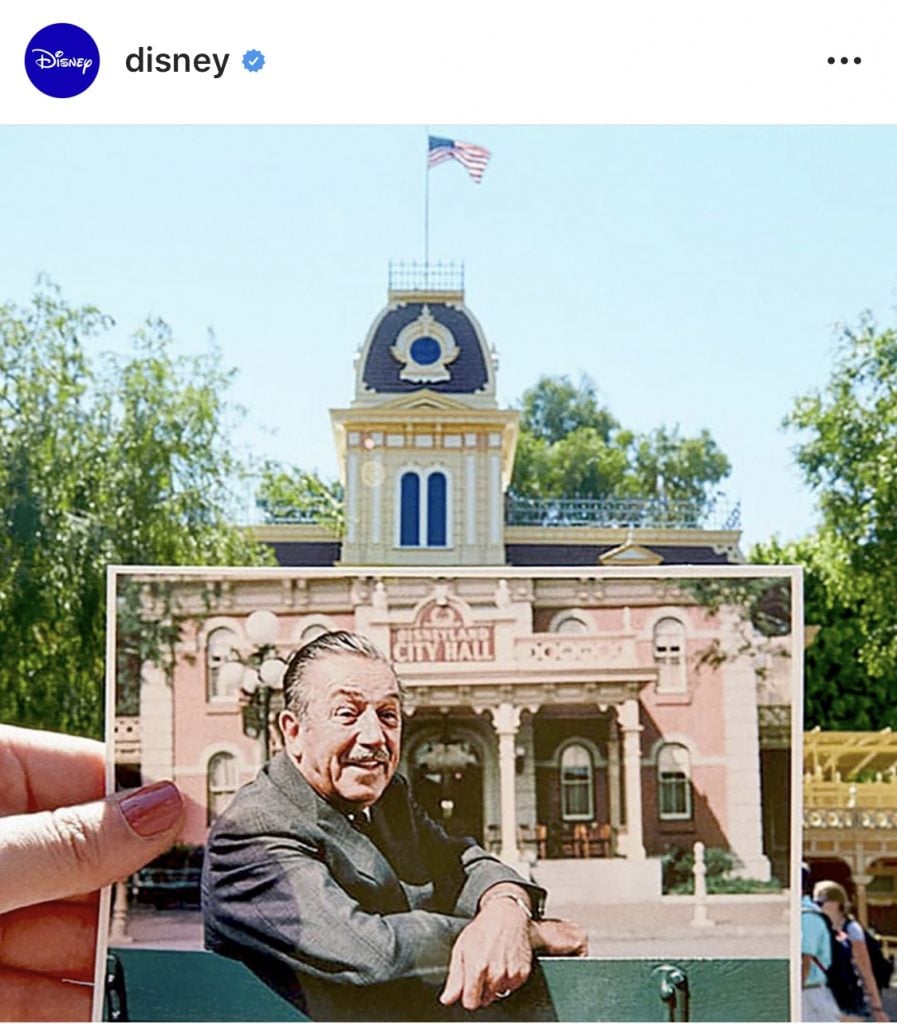 5. Match your #TBT to a holiday or occasion
Use #TBT as a way to get involved in whatever occasion is being celebrated around the country or world. During October, post photos of your staff from last year's Halloween party. During prom season, dig out images of you in that outdated dress or suit.
6. Post a shot of an old advertisement
Few things trigger nostalgia like a vintage ad. Since advertisements are often created with the current trends in mind, they become noticeably outdated as the years go on. If the ad was popular, you're bound to get people commenting with memories of when they used to see the ad on TV, in the newspaper or around town.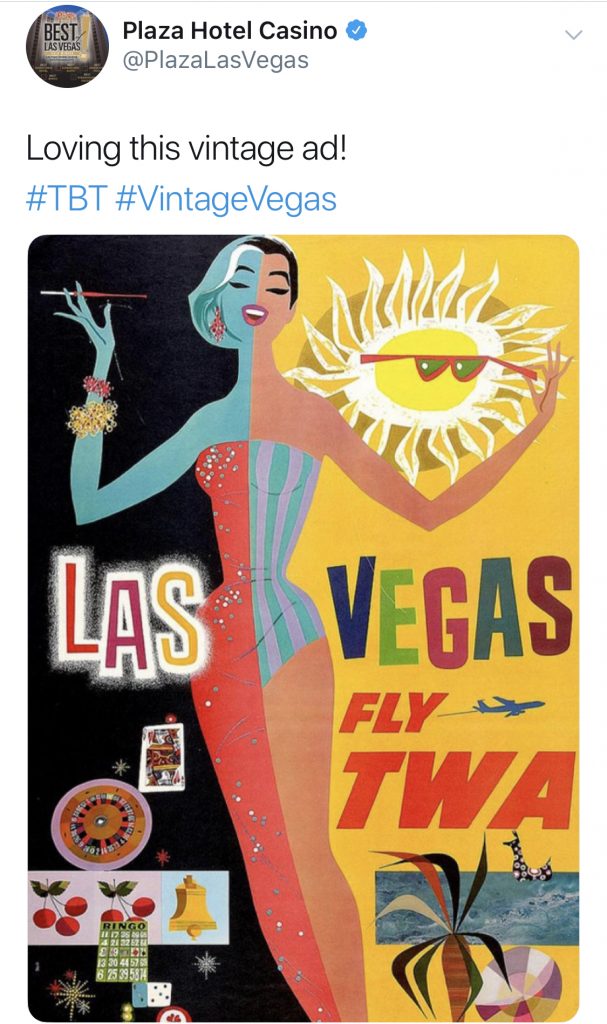 7. Reintroduce products that used to be popular
If you used to sell something that people loved but that has since been retired, consider reintroducing it (assuming there's still a market for it). Coca Cola did this when they put Surge back on the market. The soda had a good run from 1996 to 2001, and it took a long break before going back on shelves in 2014. To double-down on nostalgia, Surge's Instagram marketing campaign included references to days gone by, like the ad below, which references Poltergeist. Not sure what fans want to see again? Tune in to social media or Reddit – they already may be talking about it there.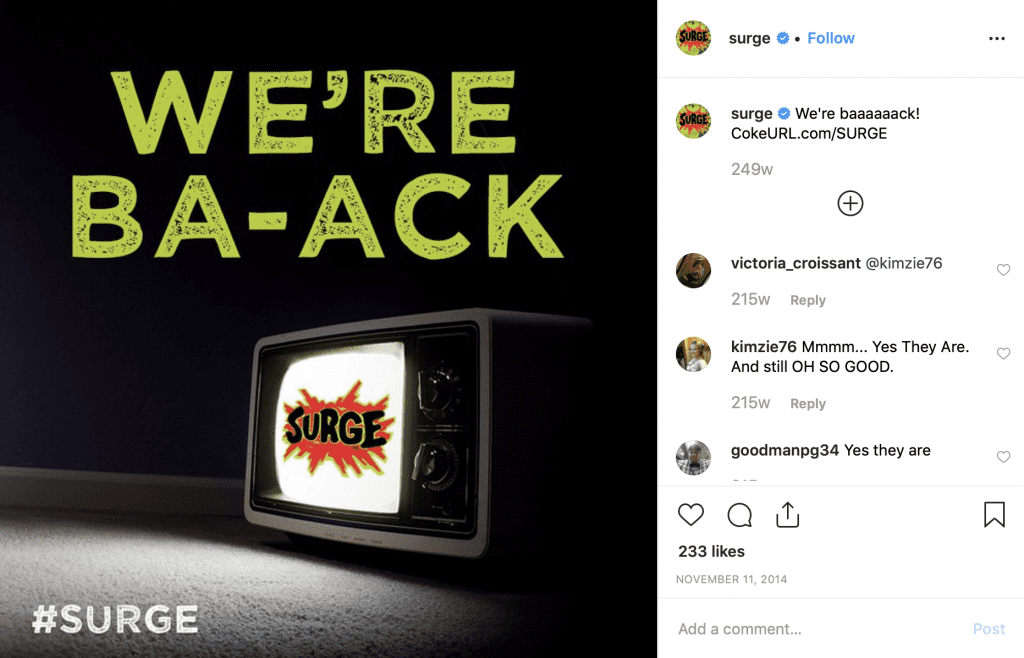 8. Reveal what your location used to look like
You can do this no matter how long you've been in business, but it's a great option for new businesses that don't have older content to share. Show what your building, street or city used to look like. Share blueprints or construction photos. If you're in a historical building that's gone through a lot of changes, talk about all of the different businesses that have been housed there.
9. Share #TBT posts from your community
It's okay to curate some #TBT posts, too, so long as they're relevant. You can repost #TBT pictures from your clients or customers, or you can share a post from another relevant business or entity. For example, if your business is based in Manhattan, share a #TBT post from the New York Times.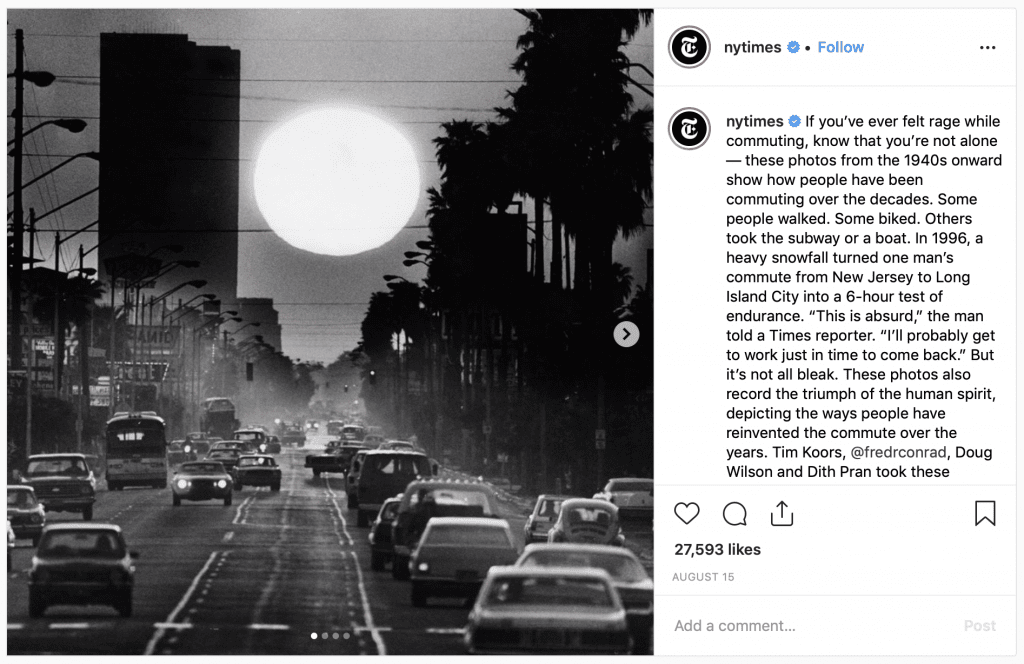 10. Show the first photos ever taken of your business
If you've been in business for a long time, ask around to unearth the earliest photos ever taken. Maybe your founders are 35 years younger and dressed in mid-80s garb or the original team is cramped in a tiny office. You can also show the first sketches or prototypes of a now fully-developed product.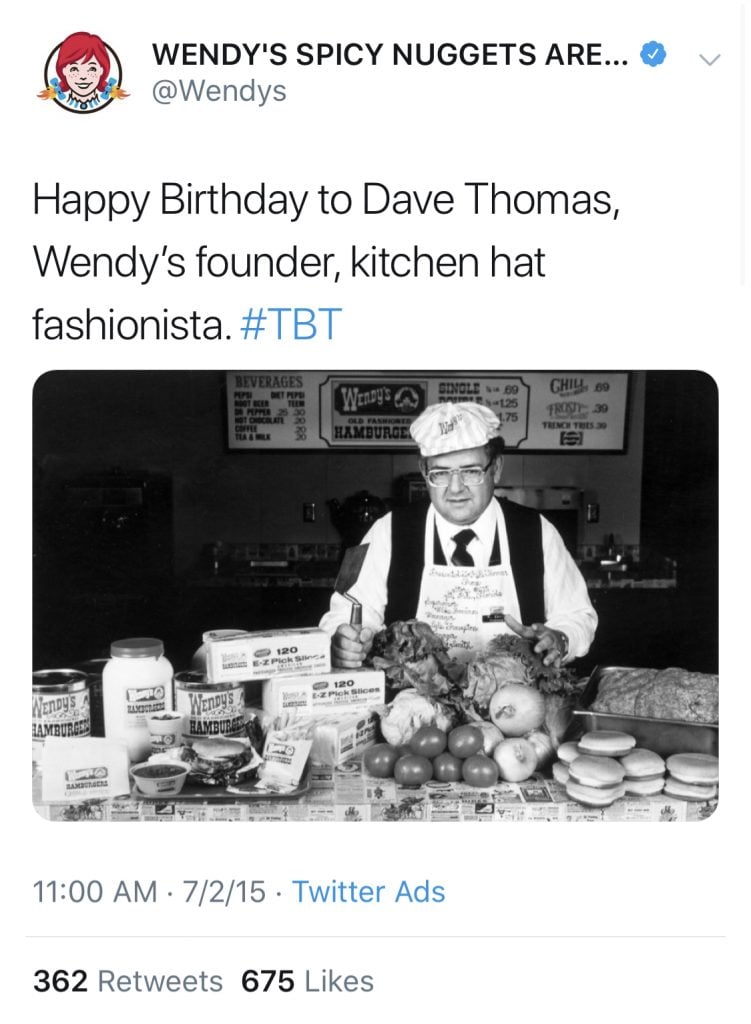 11. Toast a long relationship with someone
If you've had a certain client or customer for decades, pay homage to them with a #TBT post. Try to find a photo of them interacting with your business years ago – dining at your restaurant or using the first product they bought from you, for example.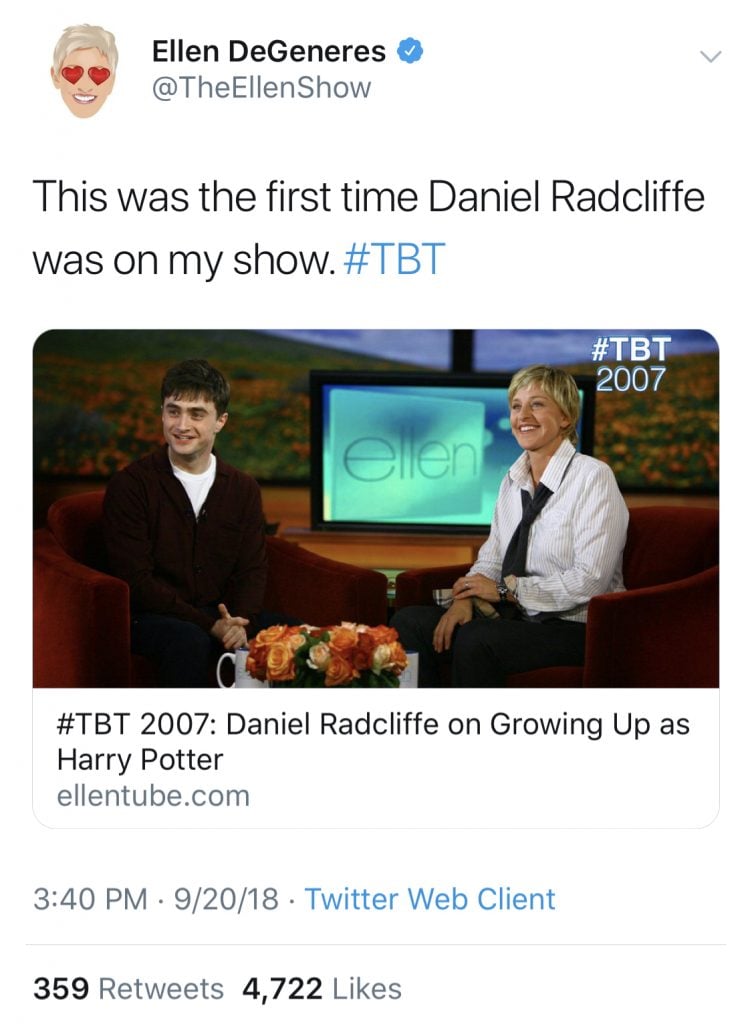 12. Turn it into a competition
A few years ago, Expedia launched the Thrown Back Thursdays campaign, which encouraged people to share #TBT photos to win a chance to recreate them, complete with a travel voucher to get them to the exact spot where the original photo was taken.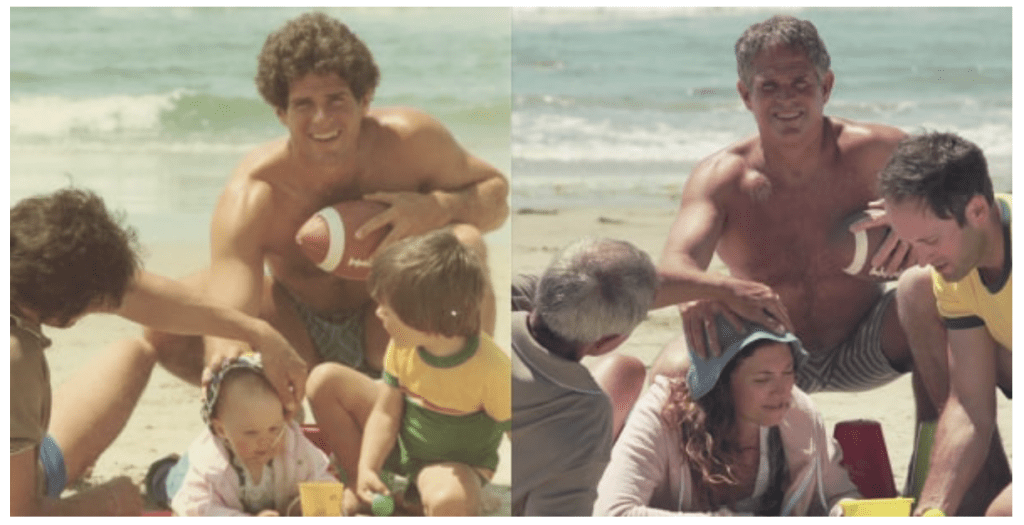 You don't have to fly people across the country like Expedia did. Instead, offer a discount to people who share your #TBT post or who come up with the best caption for a #TBT photo. You can also post a vintage ad and ask people to guess what year it's from. This is an easy and fun way to get people engaging with your content and each other.
7 Do's and Don'ts for Throwback Thursday Marketing
Do reach multiple generations. Right now, the 90s are huge. #TBT content that relates to the 90s appeals to teens who are dressing in throwback 90s clothing, Millennials who grew up during the 90s and the parents who remember what it was like raising their children during the 90s.
Do make the most out of your caption. Your audience has to understand why you're posting for Throwback Thursday. Clarifying the purpose of your post makes it more interesting and shareable. Also, customize the caption for the platform. Twitter and Pinterest call for short captions, Facebook does well with lengthier explanations and Instagram falls right in the middle.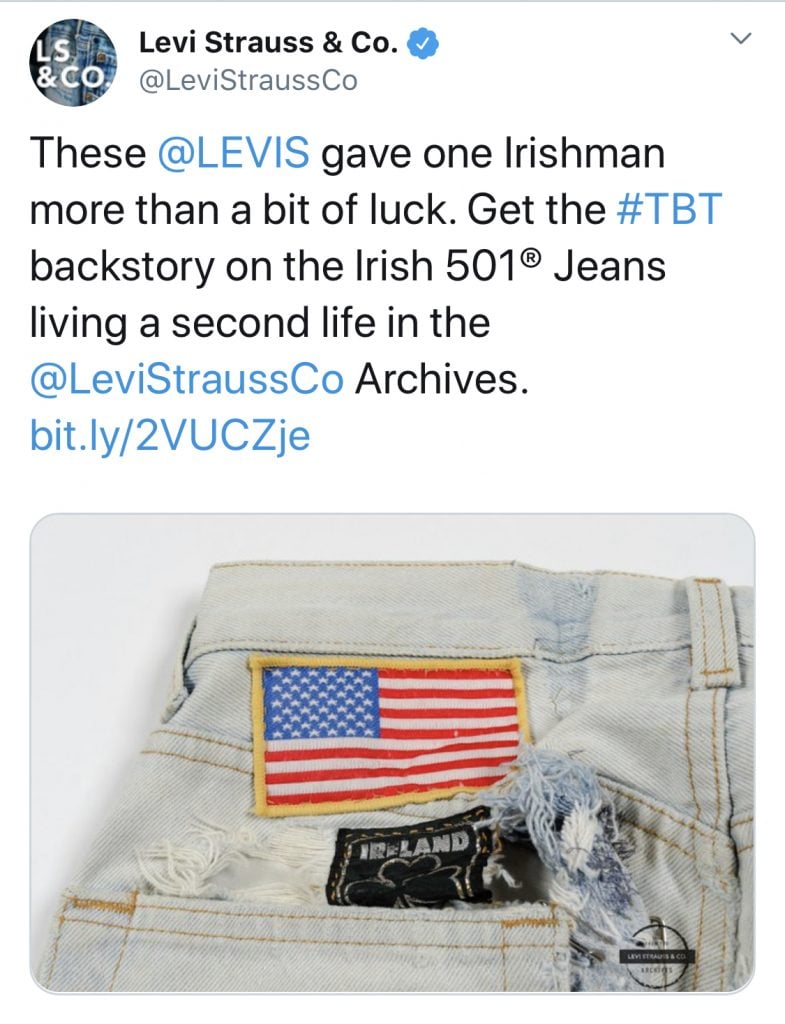 Do think beyond photo and video content. If you don't have a lot of visuals to show, you don't have to miss out on Throwback Thursday. #TBT content can be a text-only blog post or an audio recording. If you have a physical store, you can play all 80s music on Thursday, for example. Or you can reshare Tweets from five years ago. You can also interview a longstanding customer and ask them about their experience with your business through the years. Anything nostalgic (and relevant) will do, no matter the medium.
Don't show a post of yourself unless you are your brand. If your logo and brand name are recognizable but you stay behind-the-scenes, a picture of you in overalls and a bright yellow Tommy Hilfiger tee from the 90s isn't going to do much for your business other than get, "Huh? Who's this?" reactions (and maybe some un-follows).
Don't post a "Where were you when…?" post for small occasions. The only time a post like this works is if the experience was truly universal, like the moon landing. It also shouldn't refer to a bad memory, like, "Where were you during 911?"
Don't post a vintage ad that's politically incorrect. Some old ads are nostalgic because they have a charmingly outdated design. Other ads are outdated because they're racist or misogynistic.
Don't bother with other Throwback Thursday-adjacent hashtags. You may come across these:
#MondayMemories
#TakeMeBackTuesday
#WayBackWednesday
#FlashbackFriday
#ThrowbackThursday and #TBT are by far the most popular, though, and the only ones worth your time. Also, you don't want to overwhelm your feed with throwback posts – aim for no more than one #TBT per week.
Wrapping Up
You don't have to get in on the Throwback Thursday movement, but doing so can open you up to a new way of connecting with your audience. Keep the golden rule of marketing in mind: it's about them, not you. Then, have fun with it – experiment with #TBT content on different platforms, celebrate the journey your business has taken so far, use history to make a point about current events, share embarrassing outfits your mom made you wear or pay homage to the people who have gotten you where you are now. Remember to reach far back so the then vs. now distinction is obvious, and always include both #ThrowbackThursday and #TBT in your posts.
What type of nostalgia marketing do you like best? Vintage ads, baby pictures of CEOs, discontinued products becoming new again? Tell me!
Featured image via Orange Vectors / shutterstock.com