It's always fun to look back at the past year when another is beginning to remember the high points. I'd say that these community favorites definitely mark high points for us here at Elegant Themes running the blog. We love to see you guys empowered to do more of whatever it is you do with Divi. These giveaways have done just that! So for anyone who hasn't downloaded these yet, time to get some free Divi awesomeness to start the year off right!
10 Most Popular Divi Freebies of 2016
We hope these gifts from us to you help you start 2017 off on the right foot 🙂
1. Free Divi Layout Pack For Modern Homepages & Single Page Websites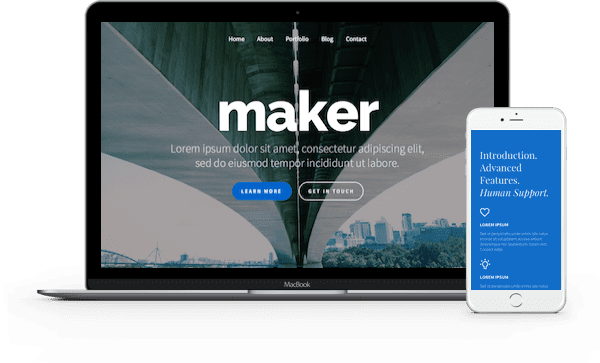 "This layout pack includes three unique homepage designs. Each has been built using a cohesive style, customized using the Divi Builder's advanced design settings and custom CSS to create a truly unique appearance. Each homepage variation was built to serve a different niche, although each includes basic elements that might be useful in just about any type of site. These are great starting points for your next client project!"
2. Free Divi Footer Layout Pack: 10 Unique Footer Designs to Give Your Site a Leg Up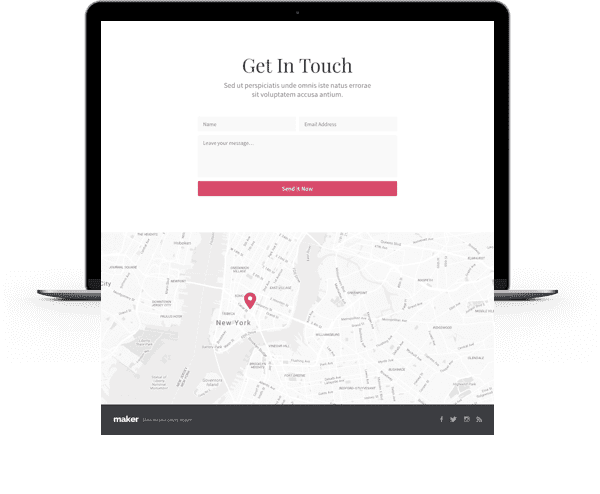 "When it comes to designing websites, one of the most neglected aspects is the footer. Because it's at the bottom and out of the way, people don't tend to do much with it, but it can be just as important as the rest of the website. In order to help you create an exciting and purposeful footer, we are today giving away a brand new Divi footer layout pack."
3. Free Divi Blog Extension Gives The Divi Blog Module A Brand New Look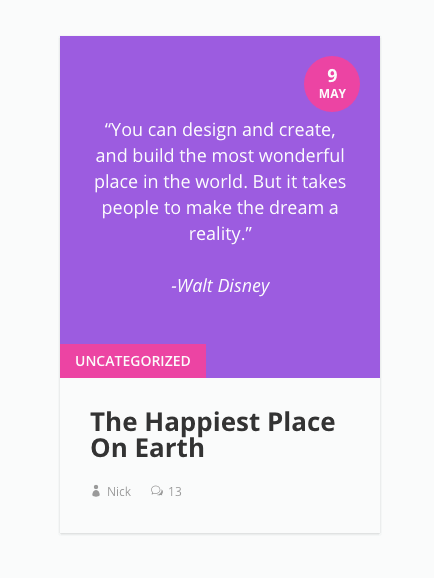 "While talking with the Divi community, we often hear requests for additional blog layout options. Even though the Blog Module is quite versatile, especially when used with a creative variety of custom advanced design settings and CSS, there are certainly opportunities to expand. We decided to create a free Divi extension that does just that—offers a completely new and modern look for your Divi blog. It's called the Article Cards extension, and once enabled it completely transforms your Blog Grid Module with a single click!"
4. Free Divi Blog Post Layout Pack Will Take Your Builder Powered Articles To The Next Level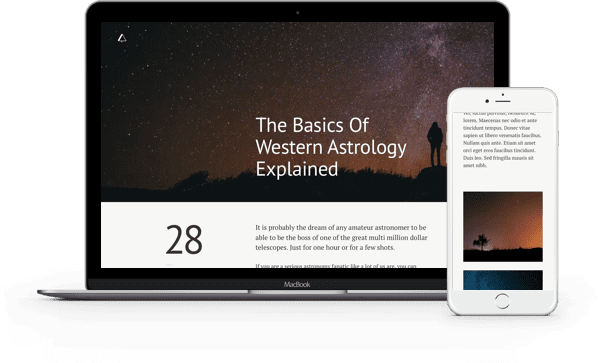 "In this layout pack we've created three gorgeous article layouts that you can use as guides and templates for your own unique Divi Builder powered blog posts."
5. Free Divi Photo Gallery Layout Pack: 5 Stunning Gallery Page Layouts in One Convenient Download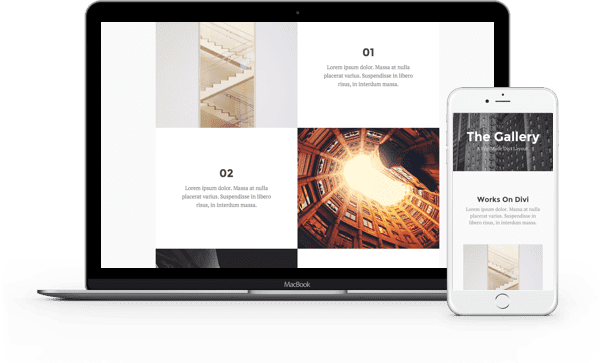 "The Divi Photo Gallery Layout Pack consists of five stunning gallery page layouts designed to provide you with a variety of full page gallery options to run with or to use as a starting point for own final design."
6. Get the Free Small Business Divi Layout Pack by Olga Summerhayes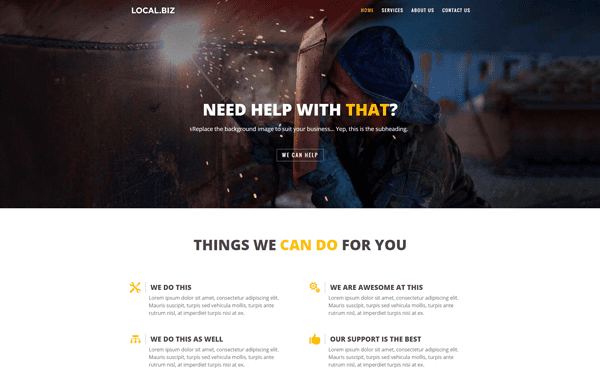 "In this layout, I have included 4 custom pages that can be used for most small business, giving them a good foundation for their online presence. You can easily expand the layouts by cloning rows or sections; giving you more services or additional testimonials for example."
7. Free Divi Font Combination Layout Pack: 1 Beautiful Layout Design, 10 Ideal Font Pairings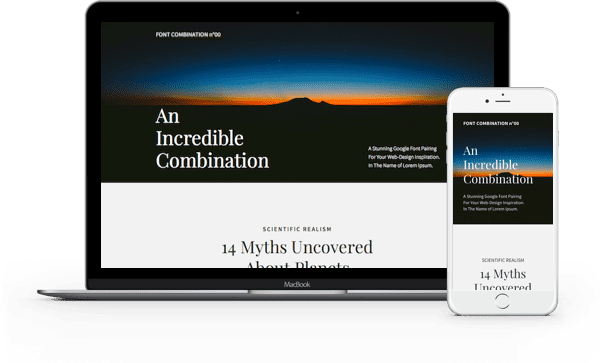 "This layout pack consists of one beautiful new page design rendered in ten different font pairing variations. Each font combination layout provides a style guide for how that font pairing should be used both on the page you're building and site-wide via the customizer settings in Theme Customizer > General Settings > Typography as well as anywhere else you need to configure font settings."
8. Download The Free Divi Contact Pages Layout Pack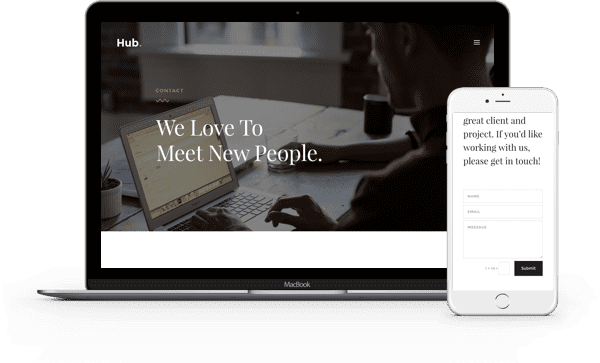 "Today we've got a great freebie for you in the shape of our new Divi Contact Page Layout Pack. Contact pages are easy to get lazy on. Everyone has them and yet not everyone gives them the design love and attention they deserve. This layout pack will help you jumpstart an above average contact page on any Divi website."
9. Free Divi Header Extension Provides 20 New Hamburger Menu Styles
"Today we are happy to release our next Divi extension in the Divi 100 marathon. This extension, the Divi Hamburger Menu Styles Extension, adds twenty new hamburger menu styling options to Divi's Fullscreen and Slide-in Header Formats."
10. The Free Divi Testimonials Layout Kit: Includes 11 Beautiful Testimonial Sections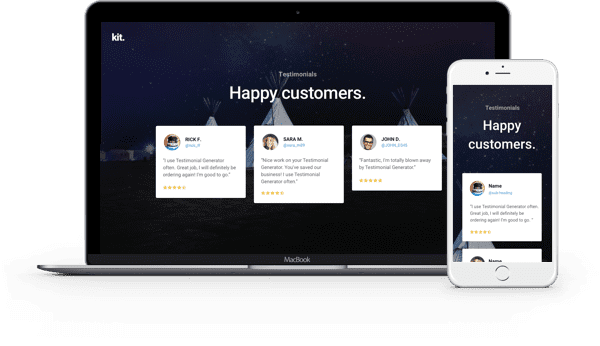 "In today's post we want to help you get the word out about what it is you do best (whatever that may be) by giving away a brand new layout kit including 11 testimonial sections."
Final Thought
In 2017 we plan to continue to creating and giving away many more freebies just likes these. (Well, not "just like", but you get what I mean.) In fact, we're taking requests! If there is something you need in the form of a layout pack, code snippet, or tutorial let us know in the comments below and we'll add them to our master list!
Featured Image via natrot / Shutterstock.com