One of the downsides to being a creative in the digital realm is that you'll often find yourself working in less than inspiring situations, such as being deskbound and forced to stare at a screen all day.
Therefore, creating a work environment that helps to get your creative juices flowing is essential. Kitting out your home office with aesthetically pleasing furniture and lighting is one option. However, even changing your desktop wallpaper to something more stimulating can make all the difference.
In this article, we'll be looking at the best desktop wallpaper calendars that combine the benefits of looking at something artistic, with the practical aspects of having easy access to a calendar at all times.
These creative desktop calendar backgrounds bring together inspiration and functionality to help brighten up your work environment and ensure you know when your next deadline is looming.
20 Desktop Wallpaper Calendars for Web Designers
Before we get to the best calendar backgrounds for 2016, here are some links to the instructions for changing your desktop wallpaper for Windows and OS X.
1) Jason Krieger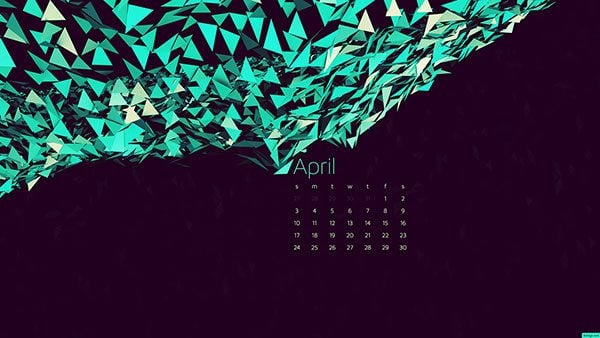 Jason Krieger has committed to producing new desktop wallpaper calendars for every month of 2016 and so far, the collection has got off to a flying start.
Based out of Brooklyn, NY, Jason has been creating desktop wallpapers of all varieties, alongside his day job as a senior UI/UX designer. Jason also runs dsktps, your one-stop shop for weekly creative desktop wallpapers from a wide range of artists.
2) Jessica Zoob Desktop Wallpaper Calendars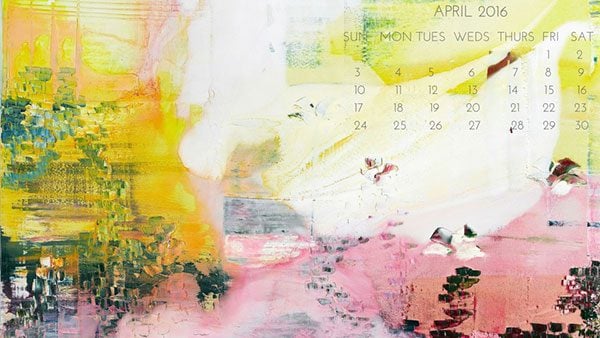 This collection of wallpaper calendars from oil paint artist Jessica Zoob will surely brighten up any desktop or laptop background.  With a strong Asian influence, these desktop wallpapers calendars make a great alternative if you can't leave your home office or would like a reminder of your travels.
3) Abstract Desktop Calendar 2016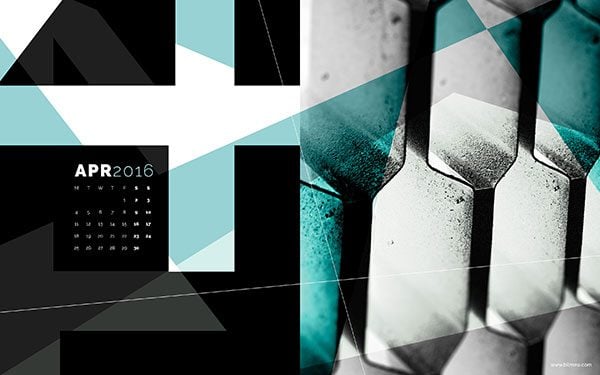 Graphic designer and illustrator Bill Mawhinney is working on this impressive series of abstract desktop wallpaper calendars for 2016.
If you like what you see, be sure to subscribe or bookmark Bill's website to get the new installments each month.
4) Silo Creativo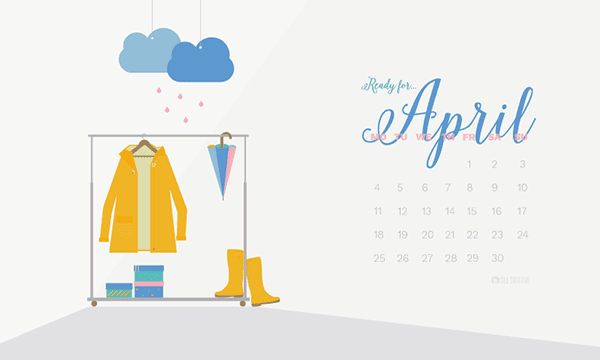 Spanish WordPress studio Silo Creativo has been producing stylish desktop calendar wallpapers for a while now and their 2016 collection sees the same high standard continued into the new year.
Each new calendar wallpaper is accompanied by a good insight into the creation process of each new image, which should be interesting reading for anyone into design and illustration.
5) Widescreen Simply Wallpaper Calendar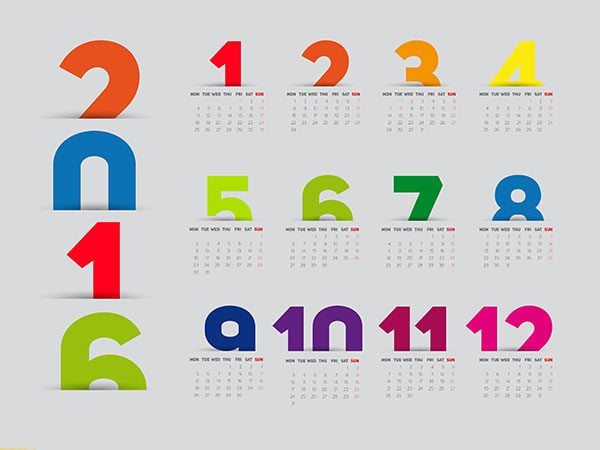 This 2016 desktop wallpaper calendar displays all 12 months in one image, saving you from having to switch designs every few weeks. This background image is available in a wide range of sizes to cover all the most popular devices.
6) Vossen Car Desktop Wallpaper Calendars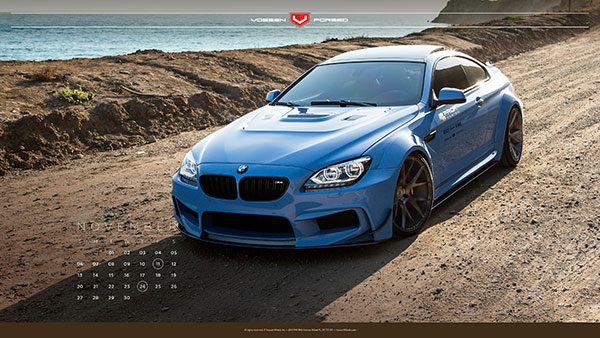 If you can appreciate good design in all its forms, then this desktop background calendar series featuring high-end cars from the likes of Porsche, Ferrari, BMW, Mercedes, and more, should be right up your street.
The full series of 2016 desktop calendars from Vossen is online now, so you can grab the 12-month package in one fell swoop.
7) Marimekko Desktop Calendar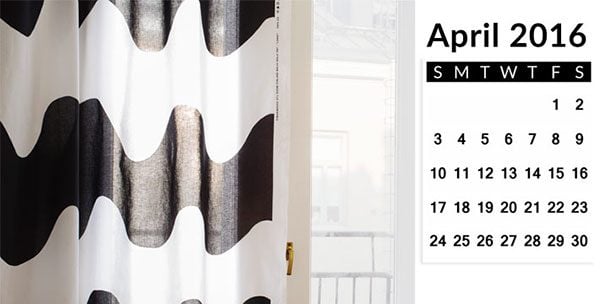 This desktop wallpaper from the Always Mod décor website could be a great choice if it matches up with your interior design choices. The series has been going steady since the beginning of 2016 and will hopefully continue for the rest of the year.
This airy background image is available to download in a range of sizes to suit most devices.
8) Kras Arts 2016 Desktop Wallpaper Calendar Series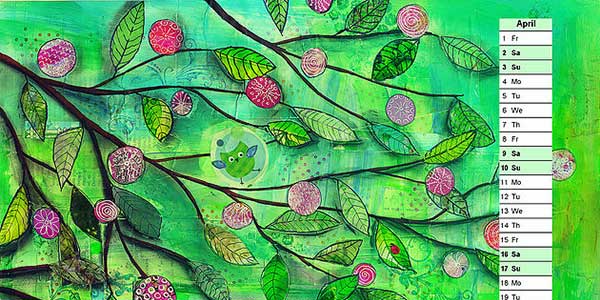 This calendar series has been running since 2015 and the quality on offer gets better each month. Whether you want to print these designs or set them as your desktop background, they're a great addition to any workspace.
9) Hansvetical 2016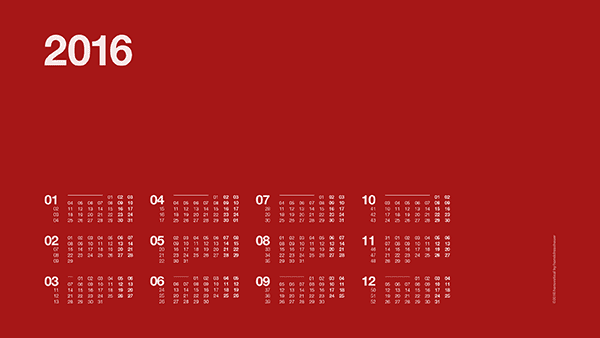 With all 12 months in one, this desktop wallpaper calendar design is another good option for those who don't want to have to change their background image each month. However, you do get a few colors to choose from when selecting a wallpaper from this collection.
This popular package also contains monthly iPhone wallpaper calendars in a range of color options – perfect if you'd like some continuity between your devices.
10) Three 2016 Month Calendars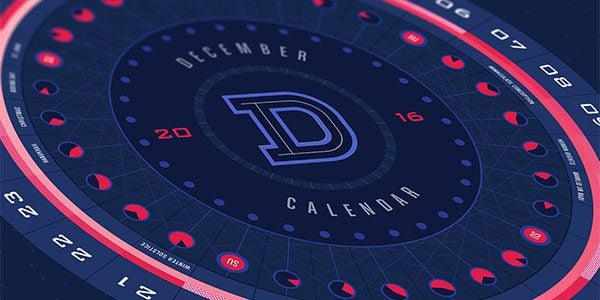 There might only be three months' worth of designs so far in this collection of 2016 desktop wallpaper calendars, but the levels of creativity on display here are high.
Hopefully, web and print designer Ben Bibek, from Boise, ID, will complete the set before the year is out.
11) James Mitchell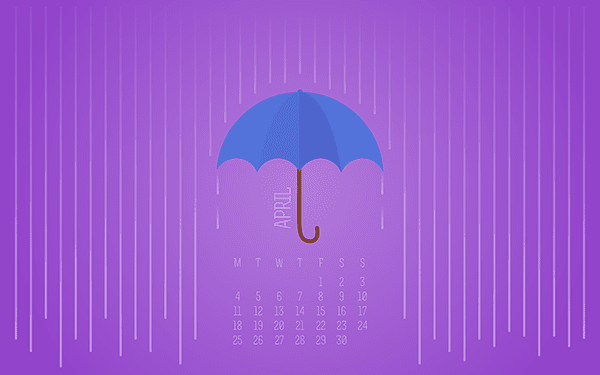 Graphic designer James Mitchell is working on this 2016 desktop wallpaper calendar collection from his base in Sheffield, UK.
So far, the collection is up to a very high standard, so it will be interesting to see how it and James' skills develop over the year.
12) 60s and 70s Style Desktop Wallpapers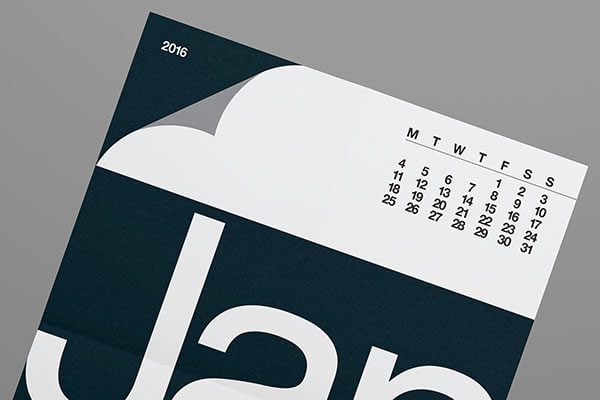 Web designers and other digital artists are sure to appreciate these Wim Crouwel-inspired desktop wallpaper calendars.
Thanks to Michael Adams' attention to detail, these documents work equally well as printed or computer desktop background calendars.
13) Seasonal Desktop Calendar Wallpapers for 2016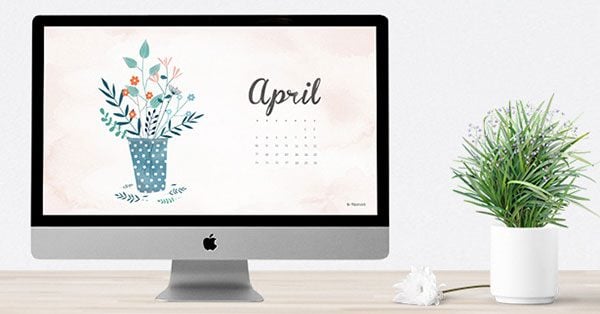 If the view from your desk is less than inspiring, then this seasonal series of desktop calendar wallpapers from Flipsnack will help brighten up your day.
These free calendar wallpapers are available in three sizes to cover your smartphone, tablet, and desktop devices.
14) Mel Armstrong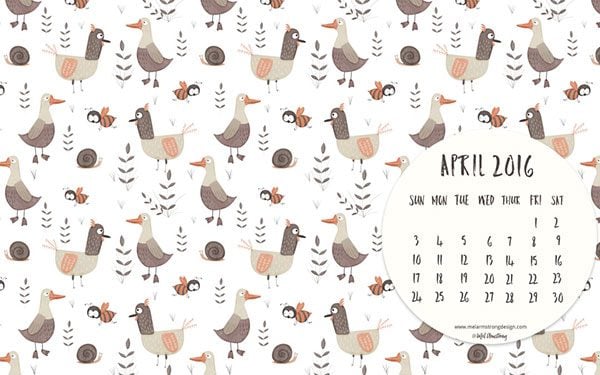 This series of desktop wallpaper calendars from illustrator and designer Mel Armstrong should appeal to all but the most ornithophobic web designers out there. Remember to check back each month for the next installment!
15) Clean Desktop Calendar Wallpaper for 2016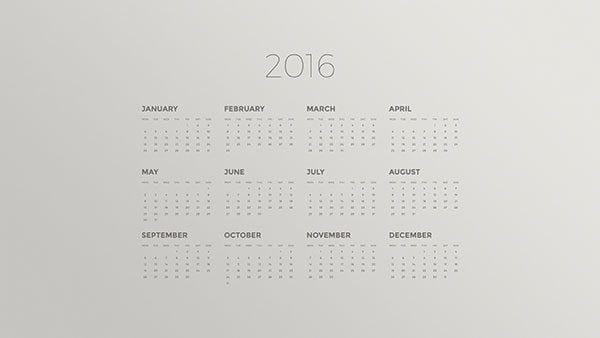 If you don't want to be distracted by your desktop wallpaper, then this clean and elegant 12-month calendar background is a good option. UI kit designer Tony Thomas has included two color schemes – light and dark – for you to choose from.
You'll also find the editable PSD files in the package, so you're free to jazz up this calendar if the mood takes you.
16) ASCII Art Desktop Wallpaper Calendar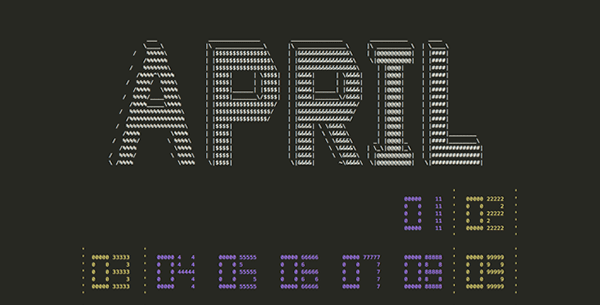 The April edition of this 2016 desktop wallpaper calendar series has been created by Paper Leaf developer Devon Walden, in his trusty text editor Hugo. The end result is pretty cool I'm sure you'll agree.
You'll find versions of this desktop background in a range of sizes, from iPhone 5 dimensions, right up to 2880 x 1800px for retina ready displays.
17) Dip-Dye 2016 Desktop and Mobile Calendar Wallpapers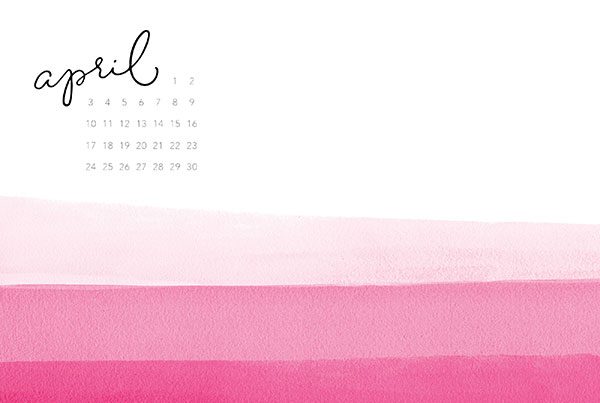 These dip-dye style wallpaper calendars will make a relaxing addition to your family of devices, from desktops to smartphones.
Created by the self-confessed paper dorks of May Designs, these soothing calendar wallpapers are available in a range of hues to suit your environment and mood. There's plenty of other stylish desktop backgrounds in their archives, so be sure to check them out.
18) In Color Order Printable and Desktop Calendars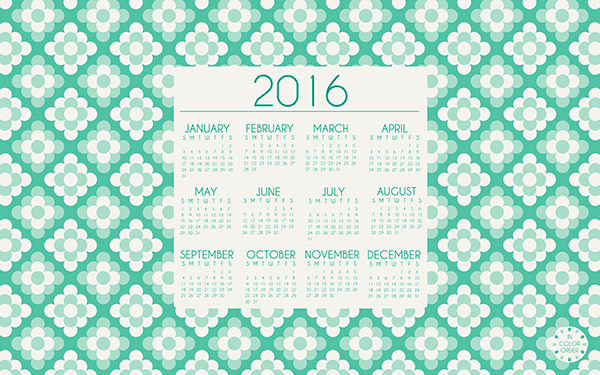 Jeni Baker of In Color Order has created these 2016 calendars which work just as well as printable wall calendars as they do as desktop backgrounds. There are two main color modes to choose from, as well as a couple of different sizes.
19) Sea of Atlas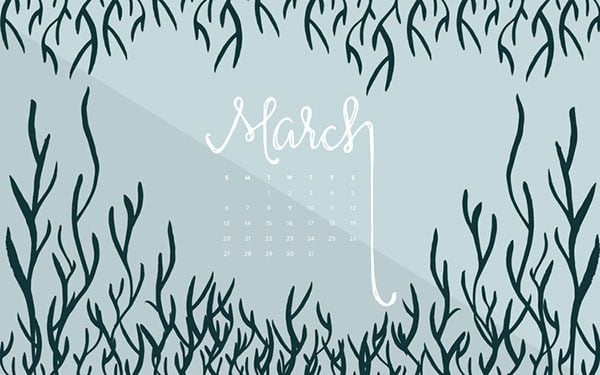 This 2016 series of desktop wallpaper calendars from Sea of Atlas founder Britt looks promising; with the first 4 months of the year already off to a good start. Since hitting the road and moving to Europe, it will be interesting to see how that experience shapes future designs.
20) Ivanka Trump Desktop Calendars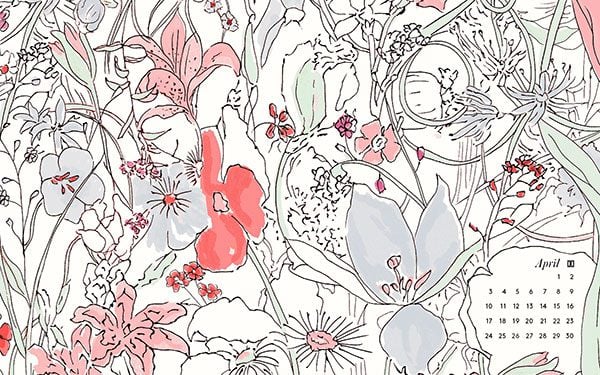 These presidential wallpaper calendars will brighten up any device. Whether it's your main monitor or smartphone, with these floral-inspired calendars, you'll have so much winning, you might get bored of winning.
Create Your Own Desktop Wallpaper Calendars
If you like the idea of displaying a calendar as the background on your desktop, but none of the above examples appeal to you, then creating your own desktop wallpaper calendars is an option.
There are plenty of online desktop calendar wallpaper generators out there. These tools will add the relevant information to any images you've created yourself or free background images you've sourced from elsewhere.
Then it's just a case of downloading the image and setting it as the background wallpaper on your device of choice.
Final Thoughts
As well as having something inspiring to look at when working, creating your own high-quality desktop wallpaper calendars and other background images can be a great way to promote your brand.
By submitting your work to websites that curate this type of content, as well as making them available for download from your own site, you'll receive more exposure and stay in the minds of your clients and followers for longer. If your work is featured on other websites, you could earn those all-important backlinks that are essential for driving more traffic to your site.
However, even producing desktop wallpapers for your own devices is a great way to create an environment that's a pleasure to work from.
Please let us know which desktop wallpaper calendars you'll be using in the comments below.
Article thumbnail image by ankudi / shutterstock.com