Yup, March has come and gone, and that means it's time for our monthly roundup post here on the Elegant Themes Blog. How's your year going so far?
I know like myself, many of you see 2015 as the year of changes so keep on keepin' on my peeps! (Yes, I just said that… Don't judge me.)
Without further delay, here is this month's Month in WordPress March 2015 Edition.
This Month in WordPress
WordPress Beta: Thing 1 and Thing 2
WordPress Core Software went into the beta testing phase this month for WordPress 4.2. Both Beta 1 and 2 were released this month, but Beta 1 seemed to bring more interesting features that most of us should be pretty happy about.
The Press This feature for WordPress will see an update that will make easier to share things from around the web, including changing things to make sharing via mobile devices much easier. The WP Customizer will get the added features of being able to access, browse and switch to various themes that you have in the backend — yay!
Installing and updating your plugins will see a nice update that will allow you to (finally) update plugins without the need to go to a separate page for the process to take place. And Emoji will now be making a new and likely permanent appearance which means that you can use them just about everywhere you can write in WordPress. (Yes, slugs can have them as well.)
Both Beta 1 and 2 saw some updates that developers are sure to like too. Overall, the news is pretty cool and has a few features that I'm pretty happy about.
Let Your Email List Bloom with the New Plugin From Elegant Themes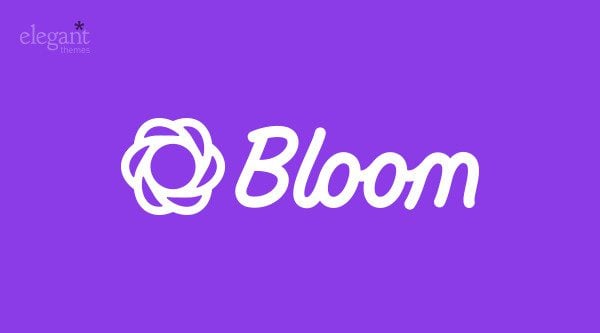 Spring is here in the U.S. and the flowers aren't things that are blooming. March saw a very exciting plugin release from the Elegant Themes market that I'm sure most of you have already heard about and jumped on.
The Bloom Email Opt-Ins Plugin is an amazing email capturing feature that every site needs to have. The plugin has an impressive 6 display options to choose from, automatic pop-up and fly-in triggers, works with the most popular email marketing systems, and has a ton of designs that are simple to customize to your exact standards.
But the plugin takes things a step further by adding impressive features like Split Testing (A/B Testing) your pop-ups to help you narrow in on the best converting opt-in form for your site or page, create multiple designs and use them where you want, and has pop-ups are mobile friendly and responsive so that you can capture leads from viewers on any device.
There been a lot of people anxious for the next theme release from Elegant Themes, however, this plugin is just proof that Nick and the development team have not been sitting on their hands. If anything, this plugin release just whets our appetite for all the goodness that will be packed inside the new and upcoming Extra theme and whatever else they're cooking up.
WordCamps Have Launched; Portland See's Its First Press Publish Event

A new year means that it's also time for WordCamps to start up again, and they've come out with a bang!
WordCamp London, Mumbai, Seattle and San Diego are just a few of the WordCamps that have come and gone and they're just going to be rolling on out for the rest of the year.
On another exciting note, Portland, Oregon saw its first ever Press Publish Conference — a conference by the folks at WordPress.com about blogging for bloggers. If you missed that one, you can always try and catch the one being held this year in April in Phoenix, Arizona.
Jetpack and bbPress Get Updated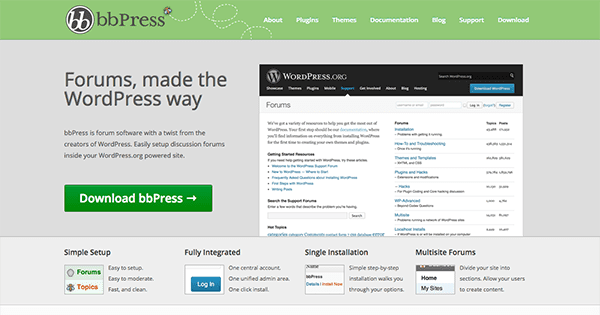 Jetpack saw an update of its own this month. The 3.4 update had few things added including integrating features from the BruteForce plugin to help you nail down security on your WP site and a simplified interface for Jetpack on the backend.
bbPress also had a couple updates back to back: a security release and maintenance release. Both the 2.5.5 and 2.5.6 updates helps fix a few potential security issues and a bug or two in order to keep things running smoothly.
I don't know how these guys do it, but I'm pretty thankful there are so many knowledge people in the WordPress world to help keep all of the pieces of so many sites running smoothly!
Yahoo! Says Bye-Bye Smush.it
If you've ever done any research about how to optimize your pictures for WordPress, then chances are that you've heard about the Smush.it plugin by WPMU DEV — a plugin that uses the free compression service by Yahoo! in order to help save the loading time on your site.
Well, for whatever the reason, Yahoo! is no longer keeping up with the service which means that the popular plugin is about to have its final breath. It's sad to see the plugin go as it is one that many like myself have been using for years to help compress images. Thankfully, there are other options out there, and WPMU DEV is working up something to replace the plugin so it's exciting to see what they've got up their sleeves.
Highlights from the Elegant Themes Blog
Other Great WordPress Related Articles from Around the Web
Articles about SEO, Social Media, and Online Marketing
Most of you guys seemed pretty happy about adding this feature to the round-up post so I decided that it's a keeper. (*wink*)
Wrapping it Up
This year is shaping up to be a great one and I'm excited to see what else it has in store. Have you found any great posts that you think are wroth sharing? Let us know in the comments below.
Article Thumbnail by All Vectors via ShutterStock