OK, seriously… How is it possible that we've already blazed through the first month of the new year? Winter is starting to wind down a bit — unless you live on the East Coast (stay warm out there guys!) — and the world of WordPress is still going strong.
Winter is starting to wind down a bit — unless you live on the East Coast (stay warm out there guys!) — and the world of WordPress is still going strong.
We've been doing these round-up posts for some time now, and we have another one here for you today.
Here is January's list of news in the WordPress community.
This Month In WordPress
WordPress Is Getting A Front-End Editor
For years, the WordPress community has been begging for a front-end (visual) editor. Well, after much begging and pleading, your wishes have finally come true — almost.
For the moment, the front-end editor for WordPress is in its Beta phase and is currently only in the form of a plugin. Brenda Barron took some time to test out the plugin and gave a nice little tour of what the visual editor can do. Even though the upcoming front-end editor is a plugin, the plan is to work out some of the kinks before fully integrating the function into WordPress Core Software. Will is be the upgrade that we all want?
Eh, we'll see, but my fingers are crossed.
Blogging U. Is Now Open For Registration
Blogging U. is short for Blogging University — a free blogging and writing course offered by the Automattic Team to help new bloggers reach their blogging and writing goals.
Registration for the free courses is open and starts February 2nd, and there are a few to choose from:
Blogging 101: Zero To Hero
Blogging 201: Branding and Growth
Writing 201: Poetry
The courses are broken up into simple exercises and assignments and come with a great support community where you can connect with others in WordPress land. You can sign up for one or all of the courses available. You can also read more about what these courses have to offer on
You can also read more about what these courses have to offer on The Daily Post.
Pressable Gets Hit Hard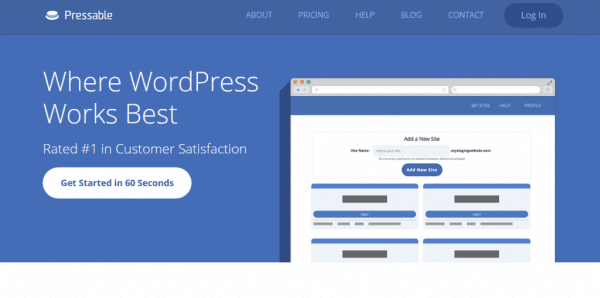 It's always a downer to hear when a great WordPress company is going through some tough times. Pressable is one such company.
Back at the beginning of the month, the WordPress Hosting company was hit by an outage which lead to all the sites they hosted going down for quite a long time. As a result, the company has lost a lot of customers. Though they are fully qualified to handle this sort of outage, the struggle for the company is that they only have a team of 5 people that can handle it, which makes it hard to handle the issue on top of customer support. As of now, they are still trying to work out the issue, but here's to a better tomorrow!
GoDaddy + WordPress = New Hosting Package That Is…Good?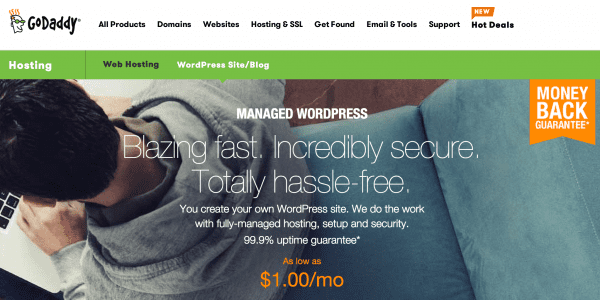 GoDaddy has long been the go-to resource for many people looking to purchase a domain name. However, the company recently launched their very own Managed WordPress Hosting service thereby putting themselves in the ring with other WordPress hosting leaders like WP Engine and Flywheel.
Though the low price point will make more than a few people happy (usually $6.99 but they're running a special right now for $1.00 per month for 12 months), that may not mean that they're going to be the best WordPress hosting option out there. Many GoDaddy users have complained about the lack of support that comes from the company, however, others are looking forward to the lower price point.
Will their WP Hosting be up to par and deliver a great overall service? Only time will tell.
Cloudways WooCommerce Hosting Is Now Varnish Compatible
Great news for all you WooCommerce store owners. Cloudways — a top-notch host provider — is now the first host provider that is fully compatible with Varnish for WooCommerce hosting.
Just what is Varnish and why is it awesome? Well, according to Cloudways, "Varnish is a caching system deployed on the front-end of the server that handles HTTP requests. It speeds up the web application's performance by a significant margin (Varnish-cache.org official statement claims that it speeds up the performance by 300 to 1000 times.)"
What does that mean for a WooCommerce site? It means that using Cloudways will increase your site speed by at least 100% — pretty spiffy! If you run a WordPress and WooCommerce powered site, but you're looking to significantly boost your page speed, then Cloudways should be your first stop when trying to find the right host provider.
Highlights From The Elegant Themes Blog
Other Great Articles From Around The Web
Wrapping It Up
2015 is already moving fast, but it's clear that it's going to be a great year for WordPress. Have you found anything WordPress related that proved to be helpful for you? Be sure to share.
Article Thumbnail by Author kowition via Shutterstock