This post is part of our Customer Spotlight series. If you have an interesting story to tell and would like to share your experience with WordPress and Elegant Themes on our blog, please contact us!
I'm the Senior Experience Designer at Indochino, the first online men's custom clothing company. We custom make beautifully designed suits and shirts for men who want great quality at a fair price. Every Indochino suit is made-to-order with 20 complimentary customizations including monogramming, linings, lapel- and vent-style and more.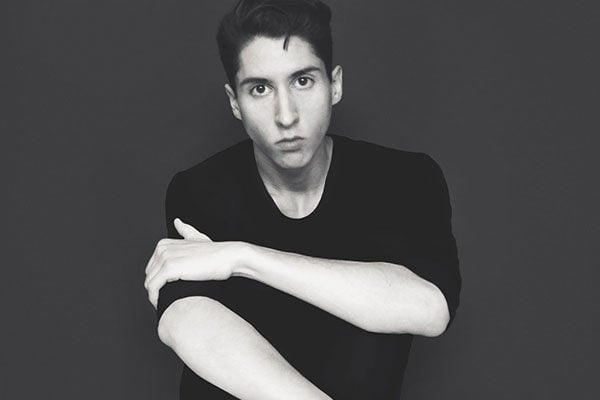 Our website is as custom as our clothing. As an Indochino veteran, I've helped transition our online home to a responsive design where we try hard to create the best experience on every device—big, small, touch or mouse-controlled. When we wanted to expand our brand into the realm of quality content for the man who wants to show up for life, we needed something especially flexible that our talented writers could manage without needing to incessantly tap on the shoulders of our hard-working (at least that's what they tell us) development team. WordPress was our answer.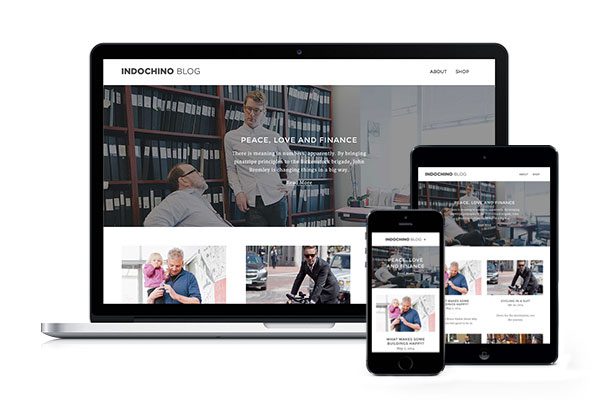 WordPress has been around for over a decade (yes, I Googled that), so they know what's what in the world of blogging and a name we've learned to trust. That was the easy part. Finding a theme that offered the flexibility and stability that we could build a creative powerhouse on top of, was the challenge.
Simplicity isn't just a bunch of white space, or clean lines, but is the refinement of details until only the essentials remain. It's a hard, complicated process to make something look effortless. From the simplistic nav to the considered responsive design, which is part of our own DNA, there was no question—Divi was everything we were looking for. We took the plunge and never looked back.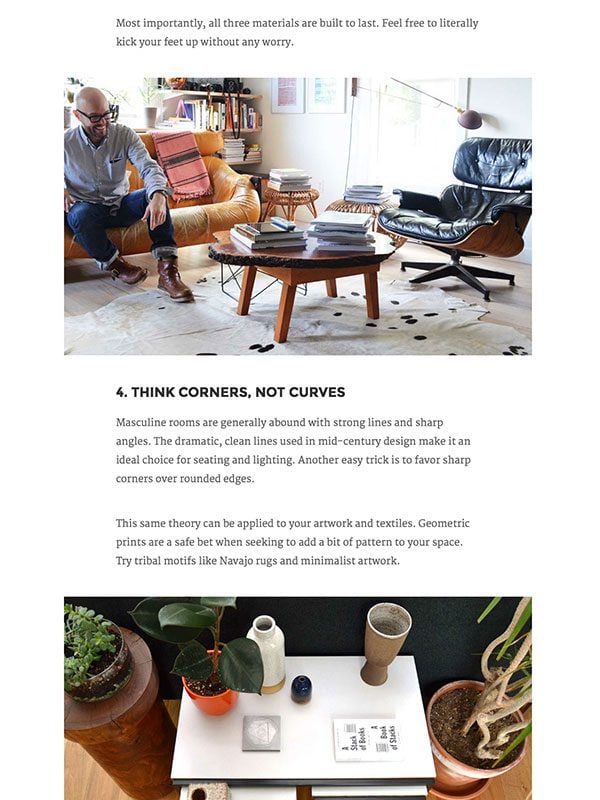 Working closely with one of our developers, we customized the theme with an emphasis on legibility and immersive imagery so that that content itself could shine. We're constantly making refinements, but are really comfortable with the platform. Our process is now so straightforward, that when we're crunched for resources, even our fearless Managing Editor, Joni McKervey, is able to nosedive into Photoshop and upload everything to blog without a hitch.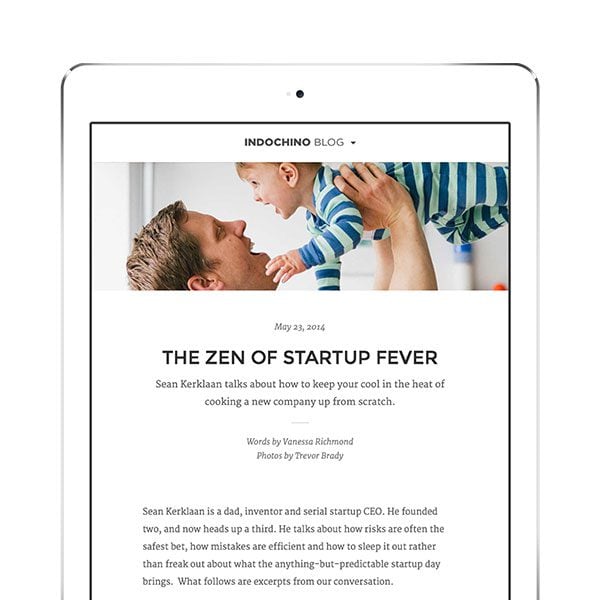 The blog came to life as an effort to connect with and strengthen our relationship with our audience. We use it as a venue to share interesting and valuable content with fans and friends of Indochino, and to illustrate and reflect on the many facets of the modern male experience – lifestyle, career, fashion, health and home. We aim to create a place where men can come to find useful information, surprising and delightful entertainment, and profiles on men of interest in whom they may find reflections of themselves, inspiration, or wisdom to take away and apply to their own lives.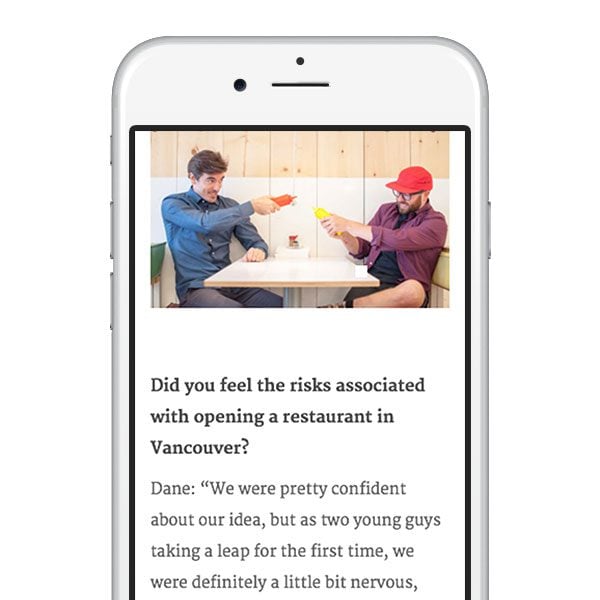 We still have big plans for our blog and are hoping to utilize even more of the powers that are baked in the theme. Stay tuned as we evolve at grow on this platform. We hope you're as excited as we are.