Last year we launched Divi 1.0, and it quickly became our most popular theme. In fact, it is now used more than all of our other themes combined. It was obvious from the start that we had created something that our community found extremely useful, but we knew that we could make it better. The day after Divi 1.0 was released, our team set out to expand upon our most powerful and flexible theme ever. With a grand total of 3 unique section types, 20 column structures, and 33 robust modules, we are extremely proud and excited to finally introduce Divi 2.0. This version is a seamless update to the current Divi, still giving you the the ability to build each page from the ground up with an even more advanced page builder.
Divi has been almost a year in the making, and we can't wait to see the amazing websites that our customers create from it. Never before have we spent this much time focusing on a single theme, and the result is a product that is significantly more expansive, fine-tuned and user-friendly than anything else in our collection. With double the modules, double the layout structures, and double the theme options, Divi 2.0 gives "countless possibilities" a whole new meaning.

Divi Drag & Drop Page Builder
The Divi Page Builder has seen some amazing improvements, including the ability to duplicate a module, row, or section, and an all new Specialty Section that introduces 9 new column structures.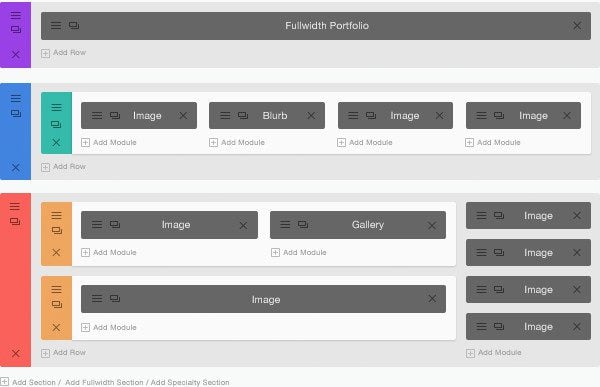 The major updates to the Page Builder are the ability to Clone any section, row, or module, and the introduction of Specialty Sections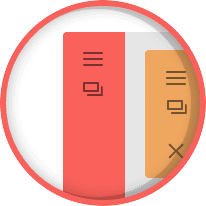 The Clone Tool
The Divi Builder now gives you the ability to duplicate any element along with all of its settings, perfect for creating multiple modules that share common properties.
New Specialty Sections
Specialty Sections give you additional levels of vertical division, that essentially allow you to place columns within columns. These are especially useful for creating dynamic sidebar layouts.
Standard Row Types

Specialty Row Types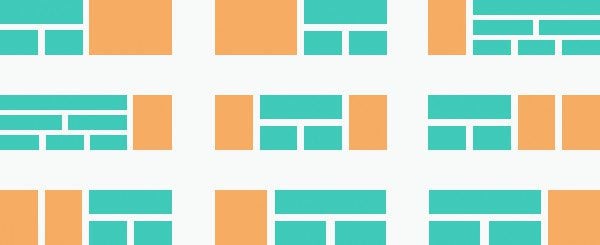 All New Header Options
Divi's header options allow you to choose the color of your header, the placement of your logo, add an accent bar for social and contact information, and even choose between horizontal and vertical navigation. Divi 2.0 has also introduced a new secondary navigation location.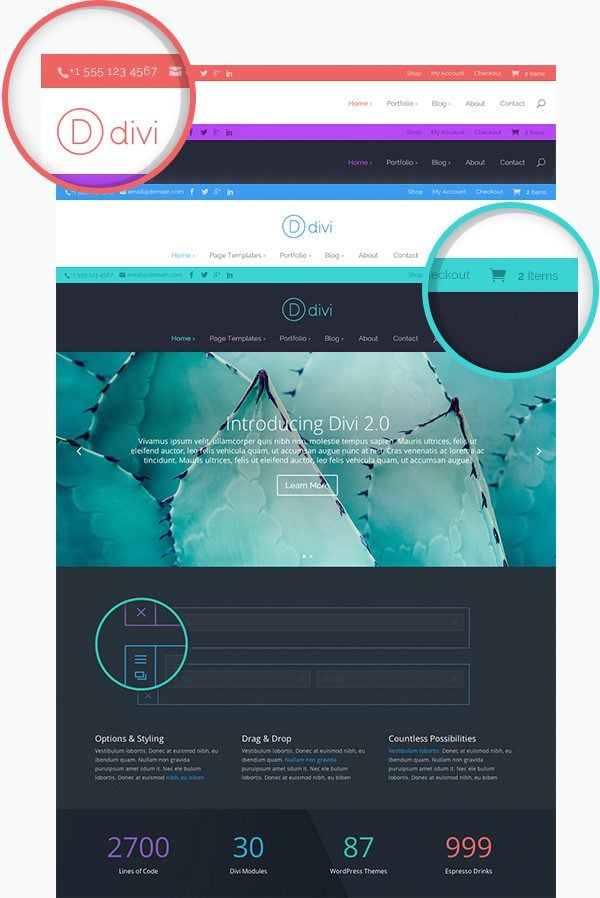 Vertical Navigation
Alongside the brand new header options, you can also change the orientation of your entire navigation to be vertical. Choosing this setting will place your navigation on the left-hand side of your page as in the examples below. This, combined with our new header options, allows you to create some truly unique websites that look and feel completely different from each other.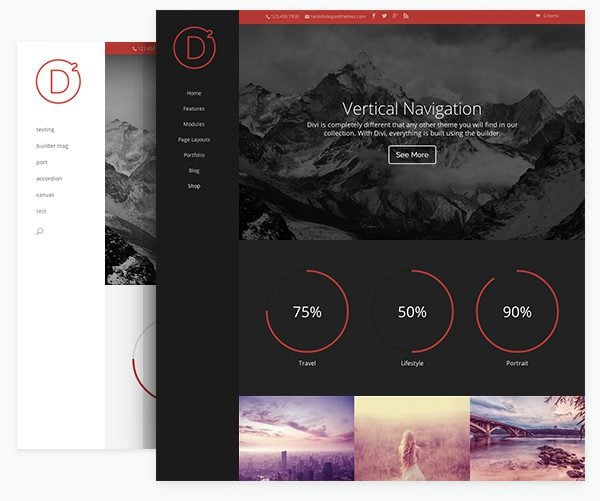 Centered Logo
You can now arrange the position of your logo to be centered above your navigation items. This options is great for larger logos and primary navigation that has a lot of menu items.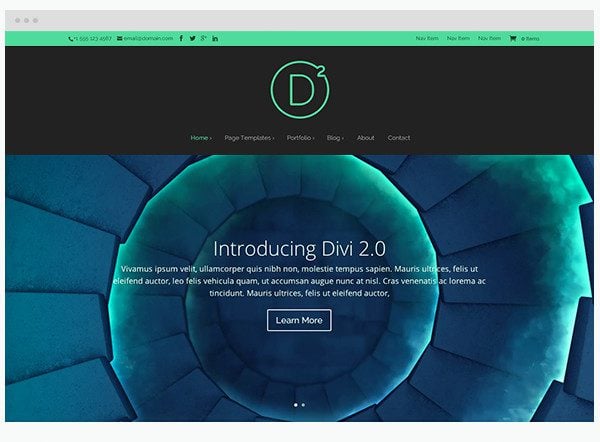 Boxed Layout
Now you can choose to contain your website in a boxed layout. With this setting enabled, you can define a website background photo, color, or pattern.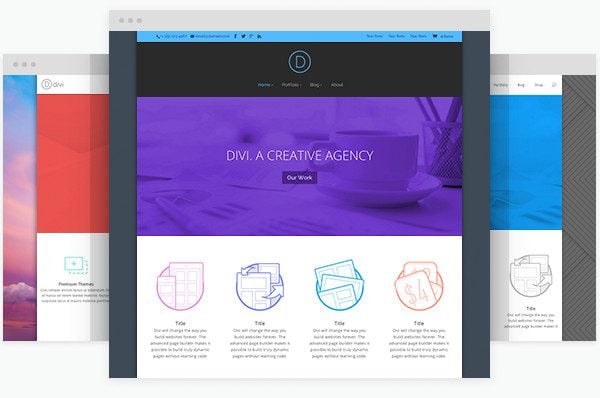 Create Menu-less Landing Pages
Divi is now one of the best tools you can use for creating standalone landing pages. In Divi 2.0, we have introduced the blank page option, which can remove the header and footer areas from any individual page. These standalone pages can be used for all sorts of great applications, such as a sales landing page, a maintenance mode page, a countdown/coming-soon page, and so much more.
Fully Responsive
No matter how you use it, no matter how you view it, your website is going to look great. Taking Divi on the go feels like you never left. All of Divi's new features and modules have been built with responsiveness in mind.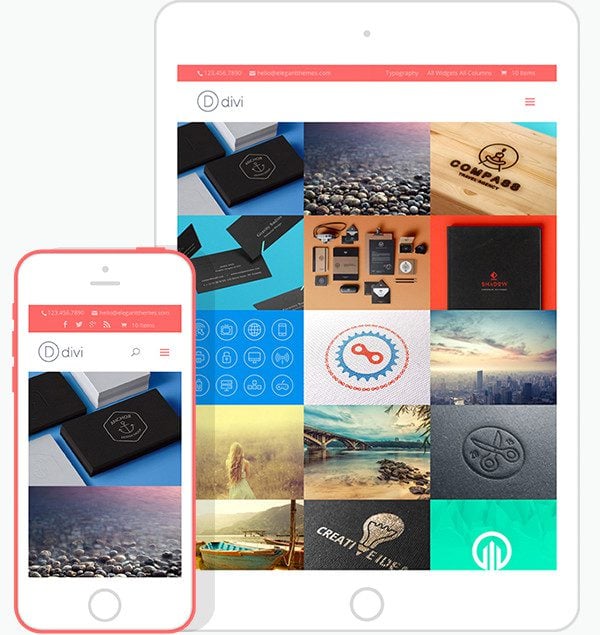 Stunning Projects & Portfolios
With Divi's portfolio modules, you can show off your work anywhere on your site in a variety of new ways. You can even build your project pages with the builder!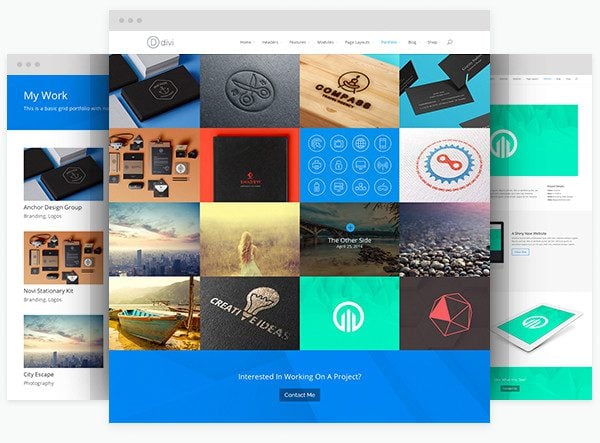 Major portfolio updates include Fullwidth Portfolios and Filtered Portfolios
WooCommerce Ready
Divi has what you need to get an online store up and running in no time. We've included a couple of new pre-made store layouts in Divi 2.0, and the store module lets you sell anywhere on your site.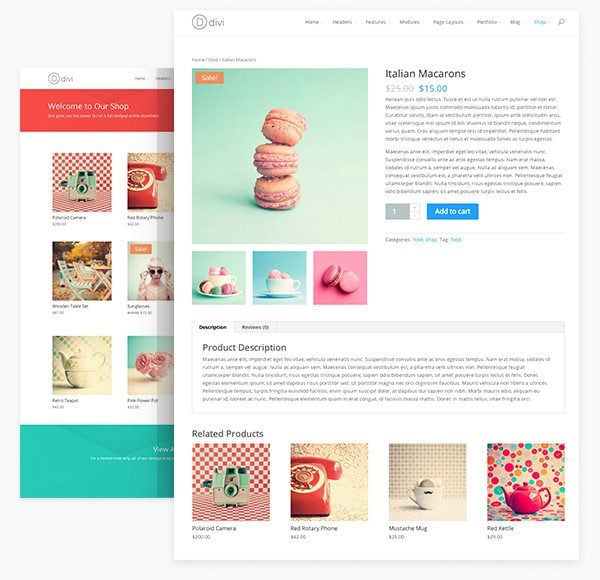 Down To Business
Need a professional looking site for your business? Look no further. Divi's wide range of business savvy modules lets you easily create serious yet modern looking designs.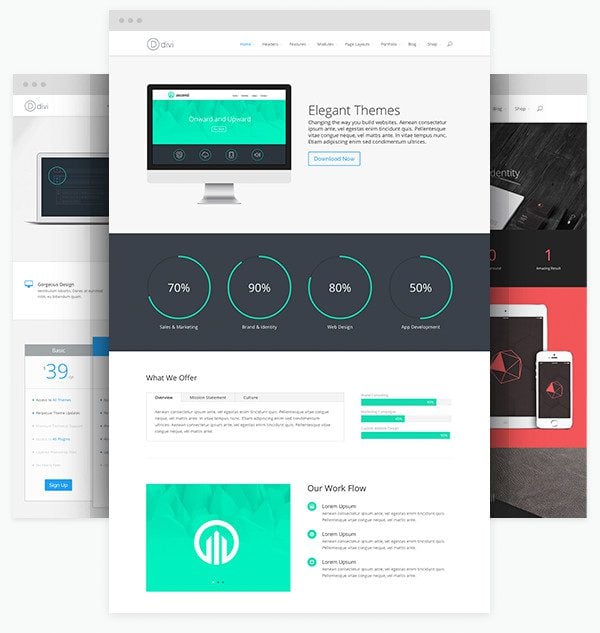 Gorgeous Blog Layouts
Divi comes with various blog layouts to choose from. Using Divi's builder you can place blog posts anywhere within your website.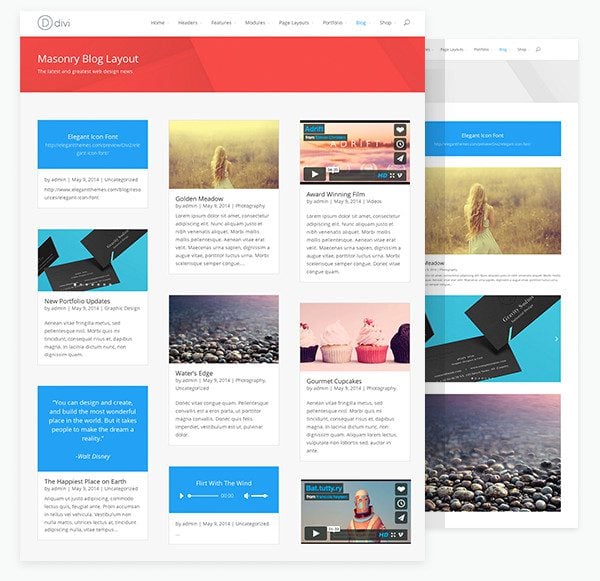 The Divi Blog now offers an array of different Post Formats
Pre-Made Layouts
Divi 2.0 introduces a completely new set of Pre-Made Layouts. We have spent more time to make sure that these layouts are a great starting point for anyone who wants to use Divi to build their website. Pre-made layouts can be loaded to pre-populate any page builder with a set of pre-defined modules built for a specific purpose.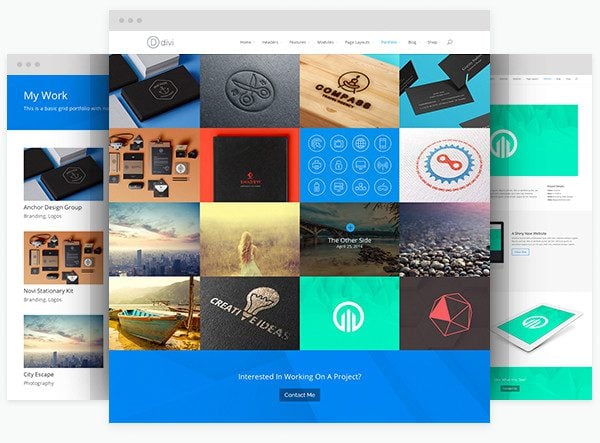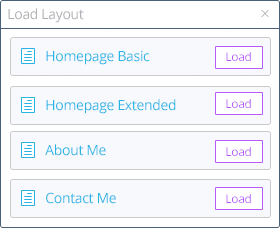 Save & Load Layouts
In the case of wanting to use a layout in another area of your site, you can choose to save your layout, and load it into any other page.
Export Layouts
Yup, you can even export your saved layouts for use on a completely different website that is using the Divi Theme!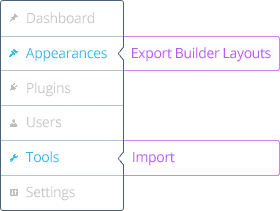 33 Robust Modules
Modules are building blocks that allow you to add content to your website. When combining different modules with different row structures the design possibilities are countless. In Divi 2.0, we have introduced several new modules, and we have updated many of our classic modules as well.
In 2.0 we have introduced 13 brand new modules that will greatly expand upon what was previously possible with Divi. New modules are indicated by a green circle above. Below are some examples of the additions.
Almost every module has been refined in 2.0 to some extent, but the highlights below show some of the biggest module improvements.