This post is part of our Customer Spotlight series. If you have an interesting story to tell and would like to share your experience with WordPress and Elegant Themes on our blog, please contact us!
Hello from Australia!
My name is Jessica Kaitse, and I'm a 29 year old Web Designer and quasi Web Developer from one of the most remote capital cities of the world; Perth, Western Australia. I wish I could tell you an exciting tale of how I wrestled with sharks and overcame death to get where I am, but that would just be an incredibly exciting and yet, blatant lie.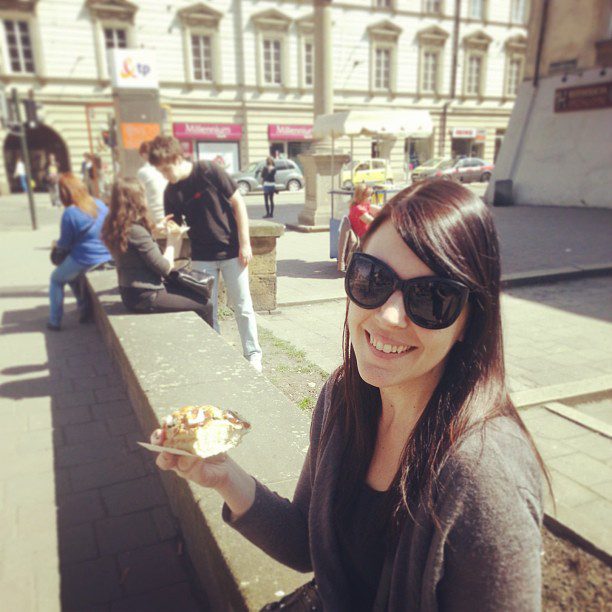 I created my first website at the age of 12 with the ever trusty Desktop Publisher. I scored my first freelance job at the age of 14 and have been churning out websites ever since then. I'd say that I'm lucky to have figured out my passion at a young age, and I even studied web design and development at University.
 
The Early Days
Designing websites was something I fell into. I'd always been a creative kid, and websites was just another medium to add to my creative arsenal. A self-motivated learner, I taught myself HTML and CSS. The principles of good web design were in its infancy, and Jakob Nielsen was my fearless leader.
 
With each design, my skills improved. I was doing ye olde slice and dice with Photoshop and creating the websites in Dreamweaver. When I entered into a Web Development degree at University, it came in handy. But the general disorganization and lack of inspiration in my course only motivated me to learn more. That is the one thing I'd learn time and time again, especially in this industry; you better start swimming, or sink like a stone (thank you, Bob Dylan).
 
The Road to WordPress
I'd always been searching for a CMS that was powerful and flexible. And in all seriousness – could help me deliver my website assignments on time. I decided to use WordPress after seeing the name pop up in multiple searches. I wasn't a developer, but I was willing to learn. I had grappled with Drupal, but it was almost impossible to me. WordPress allowed me to create a usable website that functioned the way I required (even if this was before the days of the "pages" post type), and looked great.
 
My experience with WordPress was so positive , that I used it for all my assignments. I've now been using it for over 8 years. I use it wherever I can, and for almost every client. Often times, I create a theme based on detailed specifications. Other times, I'll be able to hack a theme, plugins and pages to be able to create exactly what's required, which is fantastic when I'm working to a deadline.
 
One of my favourite things about it is that it makes websites less scary for my clients. They can go in and see that editing the content of their website isn't as complex as it once was. And if they break something, it is easily fixed.
 
My self-taught WordPress expertise helped me land a job straight out of Uni, at a well-known ISP. Since then, I've enjoyed a nice mix of 9-5 and freelancing.
 
Hello Divi
Working to a strict deadline played a huge part in creating the website for Ventura Home Group. Within my first week of employment here, I had been thrown into the deep end with a looming deployment date for the new website.  It had to showcase all of our builders, allow for team members to easily update content and most importantly; be responsive.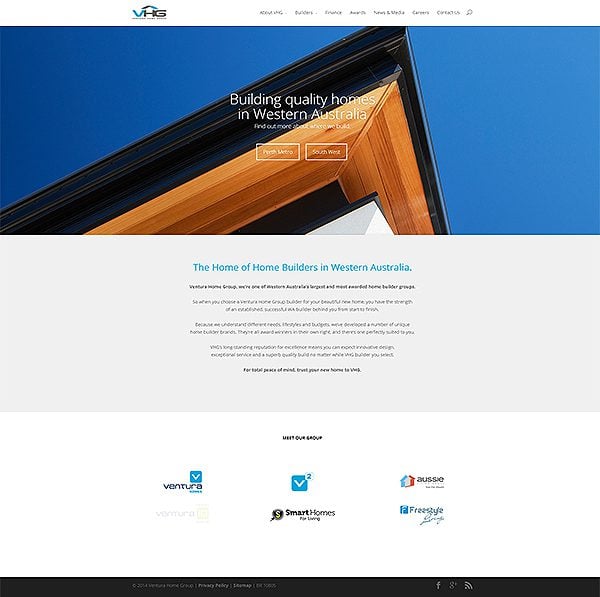 I began searching for themes that could do exactly what I wanted, but were flexible enough to be changed. Divi was the answer and I went to work straight away. I was able to get the website completed in record time. The director was incredibly pleased with it all – from the look and feel all the way down to the functionality. I've been receiving positive feedback on the website ever since.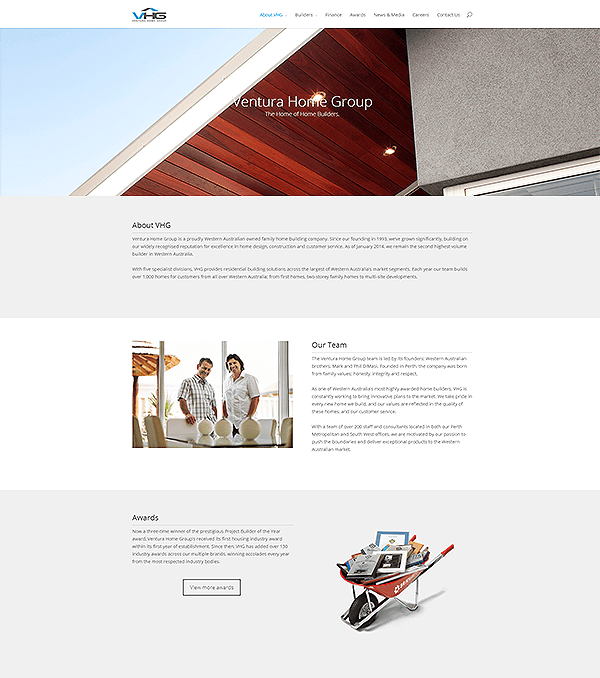 The Future
Over the years, WordPress has shaped me as the designer (and quasi developer) I am. Even though it is robust and powerful, it also challenges me and motivates me to continue to learn.
 
I have quite a few website redesigns on the horizon here at Ventura Home Group. Each of them will be created using WordPress.
 
With WordPress, anything and everything is possible