This post is part of our Customer Spotlight series. If you have an interesting story to tell and would like to share your experience with WordPress and Elegant Themes on our blog, please contact us!
Introductions
My name is Anthony Louis Kelly. I'm a graphic designer and web developer based in Rochester, NY. At the relatively young age of 29, I have been involved with design and web for some time. By middle school I was teaching myself how to use Photoshop and designing primitive web sites on Yahoo GeoCities (if anyone remembers that.)
I was taking on freelance design work semi-regularly before I was out of high school. I went to a trade school for Commercial Art and majored in graphic design and printing in college. I've been interested in art and graphic design before I knew it was possible to make a living at it.
Welcome To The Machine
Straight out of college I got a gig as an in-house graphic designer for a local printing and business form company. I was a real designer…I was living the dream…right?
It became apparent very quickly that this was far from the design position I'd aspired to have. It was the most boring and monotonous work you could imagine with little to no room for any creativity, like watching MS Paint dry. I spent most of my days setting up 1 color forms, the kind you fill out at your doctors office. After a long 9 months of enduring this torture, I reached a mutual agreement with my employer [got fired] and struck out on my own.

Back In My Day
I started in the olden days of the web when we used to have to design a web site in Photoshop, slice it all up and bring it into Macromedia Dreamweaver (now Adobe) to build the site. I taught myself enough HTML to get by, but it was archaic and very time consuming to make any major changes after the fact. After doing a few web sites like this in the mid 2000's, I came into the world of WordPress and eventually to ET.
I was drawn to WordPress originally by its ease of use and web-based interface. Being able to purchase pre-made themes was a huge time saver and it offered a wide variety of design and layout options. As a graphic designer first, and web designer second, WordPress and ET allows me to focus on making the site beautiful and functional without having to dive too deeply into the matrix of code, if at all.
I still administer a couple older web sites I built on other platforms, but I'm using WordPress and ET themes exclusively for new projects. Between the low price point, variety of themes, top-notch support forum as well as great designs, it's really a no-brainer. With so much web traffic being mobile these days, its important that my sites look good on a phone or a tablet, and ET themes really do an excellent job of that as well.
My Work
My most recent project has been the Blacksmith Italian Restaurant's web site. I designed their logo and signage as well as their web site. I used the Vertex theme for the site for its bold design elements and ability to keep pretty much everything on the home page. This allows for ease of use to visitors that are [for the most part] looking for contact info, hours and the menu. The menu that exists on the home page took some customization, which is where the support forum sets ET apart from other theme providers. A question posted on the forums and some back and forth from the support admins (Zain & Slavia) and I got exactly what I was looking for.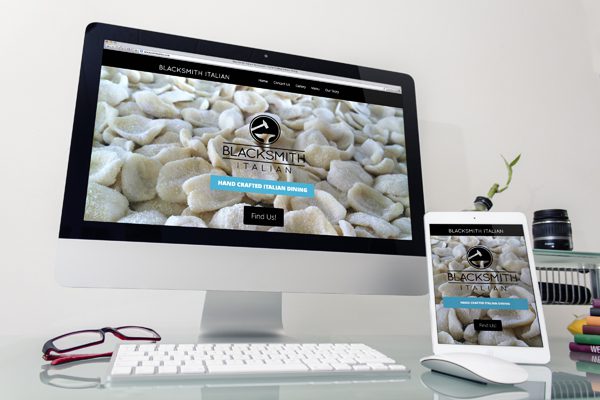 Another recent web project was the Unique Transport Products web site. UTP had an aging web site and was looking for a new design to bring them into the modern age. For this site I used the Foxy theme and integrated the WooCommerce shopping cart. I really dig the Foxy theme. It's attractive, yet versatile enough to use on multiple web sites without even knowing it's the same theme with a little customization.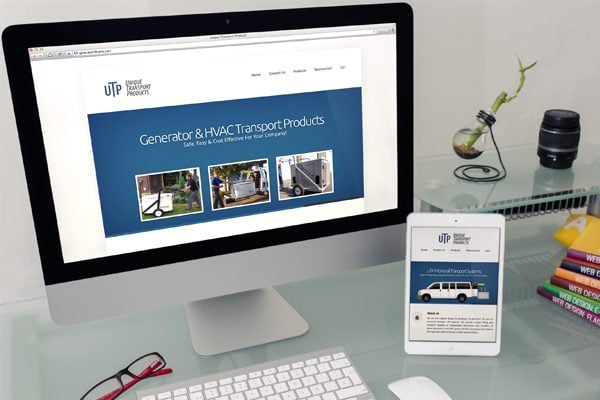 Looking Forward
I am always excited to meet new clients and work on new projects. As a graphic designer, I have a preference for visual layout rather than code, which is why I'm really enjoying the new page builder introduced with Divi. Unlike a lot of designers, I redesign my personal site quite often, some [my wife] would say too often. I recently redesigned my site with Divi and I foresee a lot of the Divi theme in my future web projects. Between its potential for customization, and its versatility, I feel its potential is only beginning to be realized.