For a large number of people, using WordPress for the first time might also be the first time they have ever had a website. As a result, mistakes are bound to happen. That's normal. We all did it. But let's learn from each other's mistakes and try to ease some of the growing pains that come with being new to WordPress so that in the future, things go much smoother.
Subscribe To Our Youtube Channel
1. Installing WordPress in a Subdirectory Called "WordPress"
The WordPress zip file places all core files in a folder entitled "WordPress". Beginners tend make the mistake of simply uploading this folder to their webhost using FTP rather than uploading the files and folders contained within the folder. When you upload the parent folder, your website gets directed to www.website.com/wordpress rather than www.website.com.
WordPress does allow you to install WordPress in any directory you want, but generally simpler to just install WordPress in the default location. Which is usually the root of your domain, under public_html, or in a sub-directory such as /blog.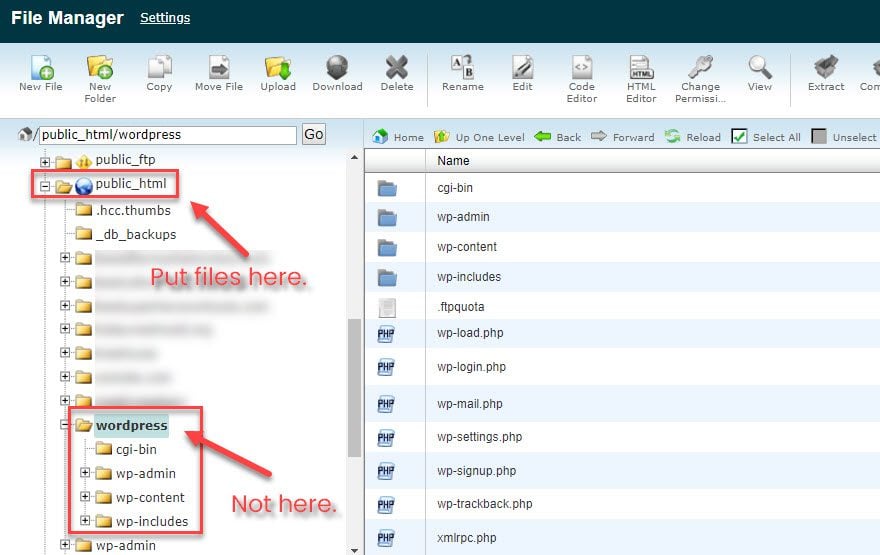 2. Not Using Permalinks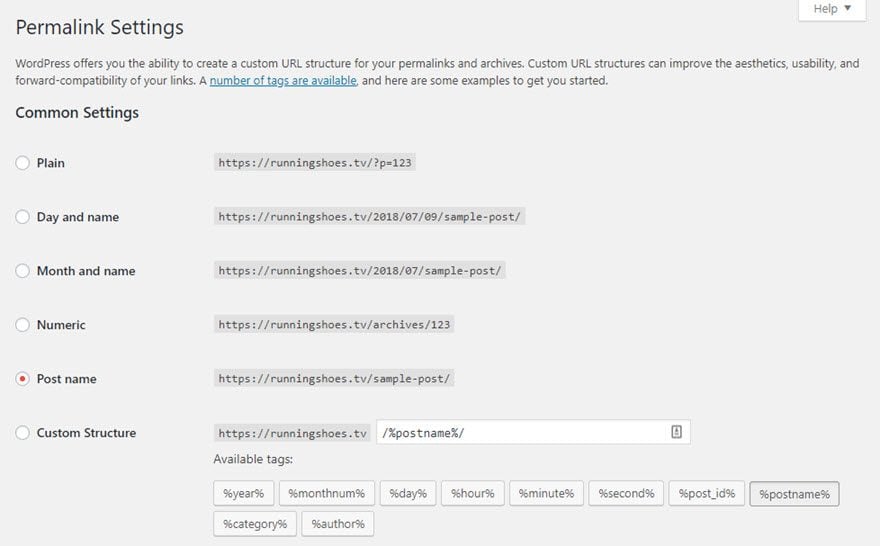 Out of the box, the default permalink structure for WordPress is /?p=123. Your posts and pages will be located at something like www.yourwebsite.com/?p=57 rather than the more memorable www.yourwebsite.com/big-news/.
Many beginners do not change this default permalink structure to a more user-friendly option that uses keywords. This is sometimes referred to as using Clean URLs or Pretty Permalinks.
I use post name (/%postname%/) on most of my websites as it keeps links short and allows me to insert keywords into the URL (to do this, simply change the post slug in the post editor). News blogs that publish dozens of articles per day tend to use day and post name (/%year%/%monthnum%/%day%/%postname%/) to avoid any problems with duplicate post slugs. Category and post name (/%category%/%postname%/) is another popular option.

To change permalinks through the WordPress admin area, your .htaccess file has to be writable (and the vast majority is writable by default, so no fear). If yours is not, however, WordPress recommends that you change the file permissions (inside your php.ini file) for your .htaccess file to 644.
If you do not have permission to update .htaccess through the admin area, WordPress will give you the code for your chosen permalink structure so that you update the .htaccess file manually. You can then manually update the .htaccess file via your hosting account file manager or using a File Transfer Protocol (FTP) client.
3. Publishing Incomplete Pages

Nothing screams out "HEY THERE! I'M A  NEWBIE" more than a website that has incomplete pages. Beginners frequently launch their website before it is ready. So when visitors click on a navigation link, instead of seeing your shiny new site, they just see a "Coming Soon" or "To Be Updated" page.
As a rule, you should never link to any page that is not complete. Doing so will alienate visitors and give the impression that you are not taking your website seriously. There may be the occasional reason to do this (maybe a landing page for a new project where you college emails), but for the most part, it's a no-no.
My advice is wait until your website is complete before you launch it. While building your website, you can use a maintenance mode plugin such to keep interested parties informed of your launch date.
4. Installing Unnecessary Plugins
Plugins that are not being used should be deactivated and uninstalled if you do not plan on using them again. You should also, just for site speed's sake, keep plugin use to a minimum.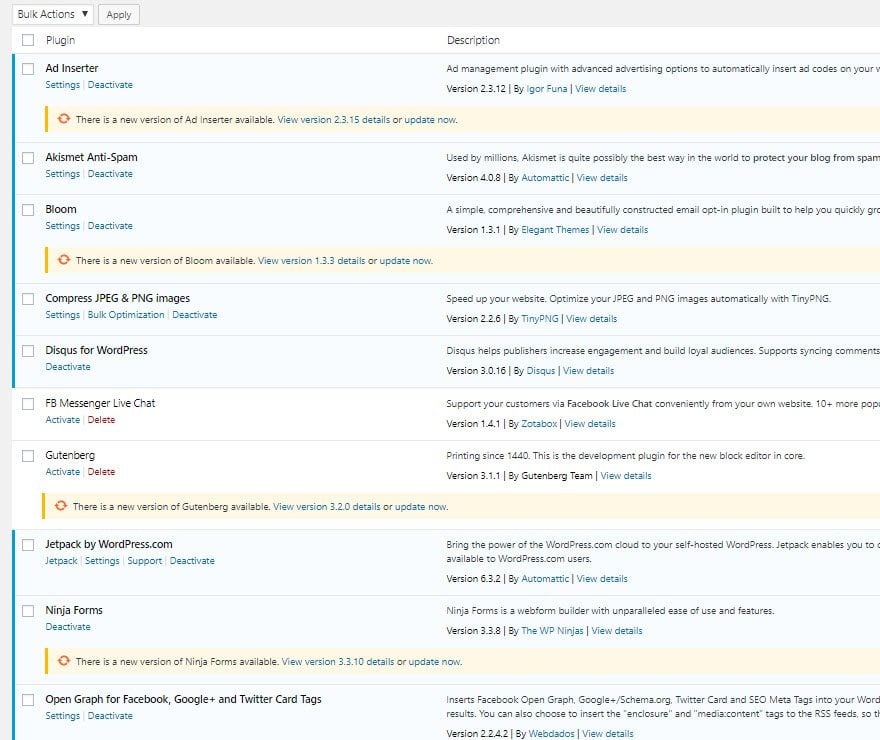 Beginner WordPress users do not adhere to this mindset. They install plugins and do not deactivate them. It is not uncommon for a new WordPress user to install dozens of plugins, even if he is only using a few. Do not fall into the trap of installing dozens of widgets you are not using and statistical plugins that you are not checking every day. All this does is make your website slower and incompatibilities between software more likely.
5. Not Keeping WordPress Up to Date
It is important to keep WordPress, and any themes and plugins you are using, up to date. Just look at the picture above once more time. So many plugins need an update. There's no telling how long it's been since they have been refreshed.
Keeping your site full of out-of-date plugins significantly increases your chance of a crash. Or maybe it won't crash. Maybe you'll just get hacked or infected with malware. 
Depending on your situation, you could even enable automatic updates or configure them so that you don't keep terribly old plugins on your site.
6. Not Using a Strong Password
Strong passwords protect you from brute force attacks and other bad things people do to your site. Also, don't use admin as your master account. Luckily, WordPress gives you a built-in way to generate a strong password. Just go into your profile and go into the user profile you want to change. Then scroll to the bottom and click Generate Password.

Update the profile, and you're good to go. Just make sure you add that new password to LastPass, or there may be some issues.
7. Not Backing Up Regularly
New WordPress users (and pretty much all website owners for that matter) fail to recognize the importance of backing their website up regularly. You don't want to ignore backups until your website is hacked and lose a lot of data.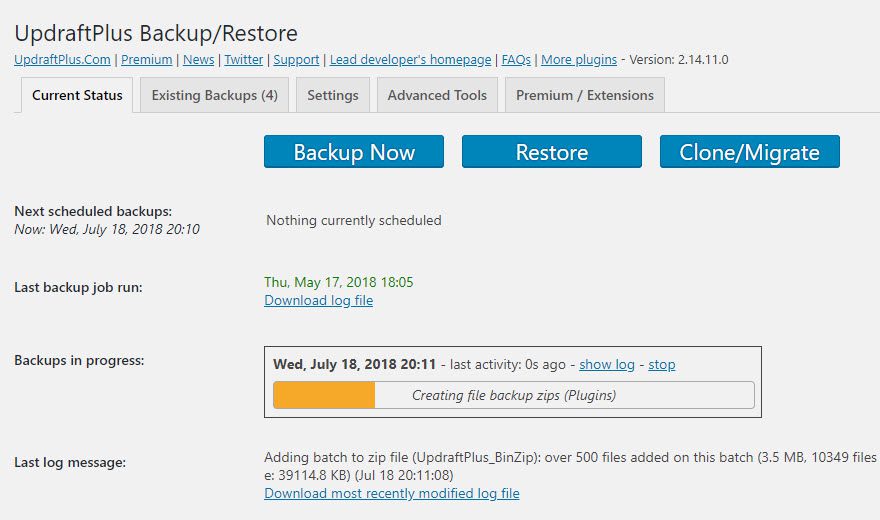 It is a shame that most people need to experience data loss in order to learn the importance of backing up, as backing up is so easy to do.
Learn From Your Mistakes
If you've done any of these in the past, that's okay. There's a reason these are listed as common mistakes. I've made them. Countless other folks will, too. What we want, though, is for fewer people to make them. It's fine to learn the hard way, but we want to make as much of your WordPress life go the easy way.
Can you think of any more mistakes that WordPress newbies make? If so, please let us know in the comments.
Article featured image by Monkik / shutterstock.com