This post is part of our Customer Spotlight series. If you have an interesting story to tell and would like to share your experience with WordPress and Elegant Themes on our blog, please contact us!
Let Me Introduce Myself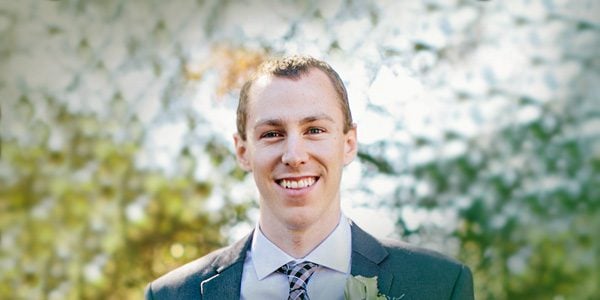 My name is Tim Strifler and I'm a freelance WordPress web designer. I was first introduced to WordPress in June of 2011. I had just graduated with a degree in Business Entrepreneurship and was working at an SEO company in Southern California. I knew immediately that I didn't want to spend my career working full time for someone else (hence the degree in Entrepreneurship) but I wasn't quite sure how to change that at the time. Through my adventures in blog "guest posting" for the SEO company, I stumbled across an article on incomediary.com about the top earning blogs on the internet. I quickly discovered how profitable blogs can be solely off of selling ads. I knew it wasn't going to be easy but I decided to give blogging a whirl. My thinking was that even if I don't earn a dime from a blog, I'll most likely learn something a long the way.
Through the assistance of several blogs, I learned how to set up a shared hosting account, install WordPress, and configure the name servers on my newly purchased domain. It was finally time to find a theme, which was a newly learned concept for me. The last thing I wanted was for my amateur blog to look amateur, so I knew I needed a premium theme. I've always appreciated great design, so I wanted to find something that really impressed me. I don't exactly remember how I came across Elegant Themes, however I do remember realizing that $39 for 61 themes (at that time) is a ridiculous deal. It was really a no-brainer for me. Quick side note: Often times when I'm new to something, I buy tools, resources, etc. that I think are a great value. And then later I end up regretting it and realize it was my limited knowledge and experience that led me to believe something is better than it really is. Well ET isn't one of those things. Even now being much more experienced, I still stand by ET as the best WordPress Themes, with the best support, for the best price, hands down.
Getting Started With Elegant Themes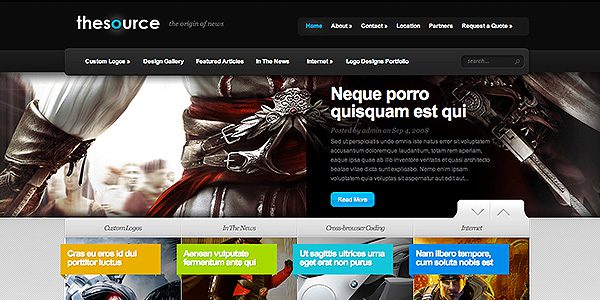 After purchasing a shiny new membership to ElegantThemes.com, I installed the Theme "TheSource" for it's stylish magazine blog features. My goal was to create a blog with many different topics and eventually have regular contributors to help with the writing. After I had configured WordPress and my theme just the way I wanted, it was now time to start blogging. I quickly realized that it was difficult for me to be passionate about blogging with such a broad focus. After a few weeks of scrambling to write posts, I took down the blog. I decided to call it quits for a while until I could find something I could be more passionate about.
As I mentioned earlier, I was okay with failing because I knew I would learn something a long the way; and I did. I learned how to set up a self-hosted WordPress powered site with a premium theme. But more importantly, I learned that I loved "creating." I loved the journey of having a vision and working towards it. I realized that I really loved the creative process of building a website. Despite my realizations though, I put things on hold while I focused on making a living with my full time job.
Fast forward 1 year to September 2012. I just got an engaged and was tasked with putting together a wedding website by my fiancée. A quick Google search brought me to the realization that the "wedding website industry" was stuck in 2003 and needed a major facelift in terms of design. I took matters into my own hands and decided to use my previously learned skills with WordPress to build a wedding website for us. I went back to ElegantThemes.com and found that quite a few new themes had been released in my absence. I scanned the largely growing selection of responsive themes and picked out Chameleon to start customizing. I liked Chameleon for this project because it featured a minimalist design but had beautiful subtle design aspects that made it look far from plain. Thanks to Elegant Themes and WordPress, I created a wedding website I was proud of and received dozens of compliments for it. I knew I was at the point that I could start making money from WordPress.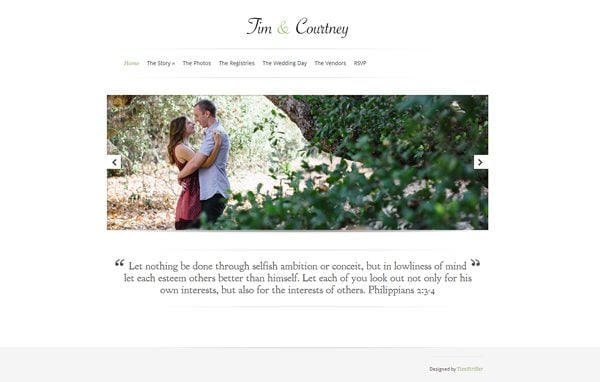 Continuing To Learn, One Website At A Time
One of my most recent freelance projects was creating a wedding website: http://andrewandcourt.com. I used Vertex from Elegant Themes because of the fantastic design, parallax scrolling, fixed menu, and custom post types. It turned out better than I expected.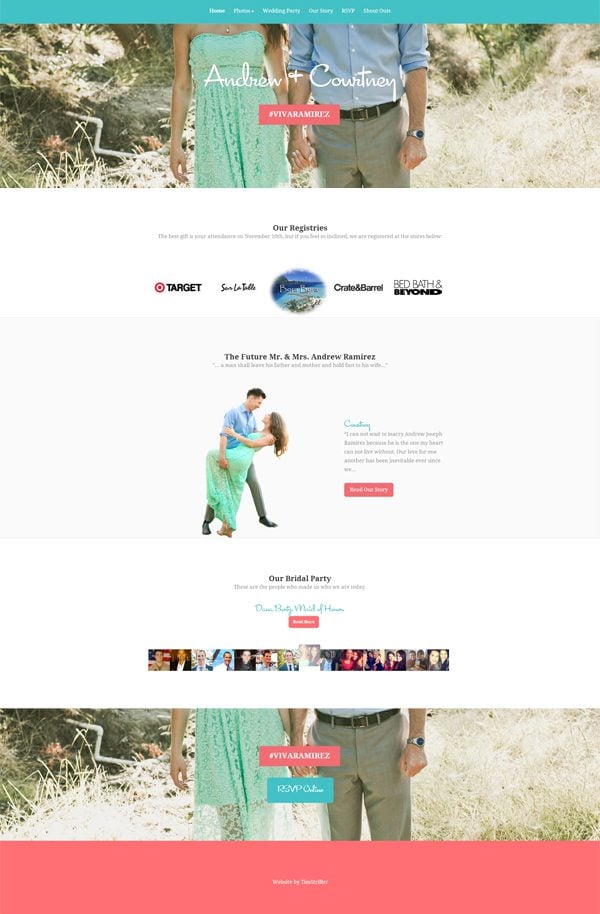 I also recently redesigned my portfolio at http://timstrifler.com. I used the Flexible theme from ET, and all of my recent work can be found there in the sortable ajax gallery.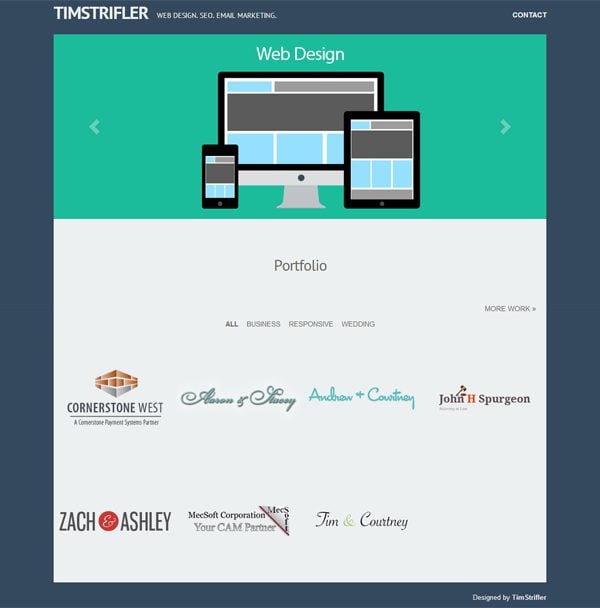 Over the past year, I've done everything I can to learn as much about WordPress as possible. I'm working full time as a Marketing Coordinator for a small software company, and doing freelance WordPress web design on the side. When I'm not working on a client project, I'm doing everything I can to learn as much as possible about WordPress and web design/development. When I'm not spending time with my wife, every ounce of free time is dedicated towards my new found passion. From WordPress podcasts, to webdesign.com webinars, everything is WordPress. With the internet connecting WordPress professionals across the globe, the ability to learn from each other is endless. I've learned more in the past year than I ever thought was possible.