Today I am excited to announce that our mobile theme, HandHeld, has been released! The way that the world is consuming the internet is changing as more and more people begin to use their smartphones to browse the web. This introduces a problem for webmasters, as their websites (which have been built for large desktop screens) create an awkward browsing experience on handheld devices. Our new theme fixes this problem by providing you with a theme that has been built specifically to enhance the mobile experience. In order to preview the live demo, you will need to visit the demo on your mobile phone. You can view the preview installation here: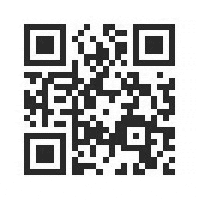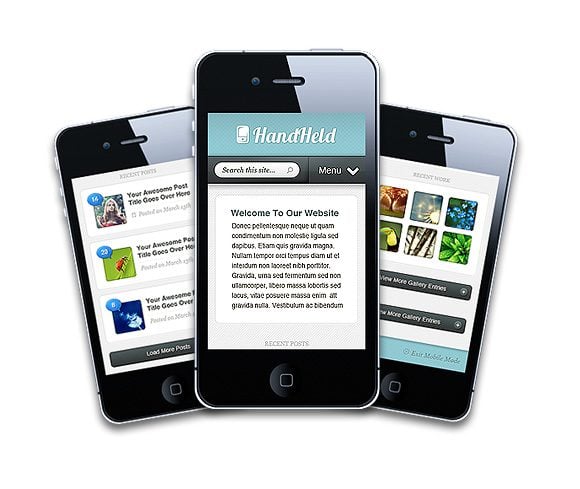 HandHeld is a WordPress plugin that works alongside your normal theme, serving an alternate layout to your mobile visitors. This alternate design creates an enhanced mobile experience, and is only shown to your users when they visit your website on a mobile device. This means that HandHeld will work with any website, even if you are not using an Elegant Theme. The design is also fluid and responsive, which means it will work great on any size phone and will also adjust to landscape mode when the phone is rotated 90 degrees.
HandHeld Features
1. Smooth Ajax Loading – HandHeld features seamless ajax loading techniques that allow your visitors to load additional posts without refreshing the entire page. This helps reduce loading times, which is important when browsing the web over a cellular network.
2. HTML5/CSS3 Coded – The theme is built using modern coding techniques, and performs great on modern smartphones. Building themes for mobile devices is great, as we can use advanced coding techniques without having to worry about Internet Explorer 🙂
3. Unlimited Colorschemes – You can easily adjust the background color of the theme from within the plugin's options page. The background is CSS based, which means you can change it to any color value without having to adjust any images.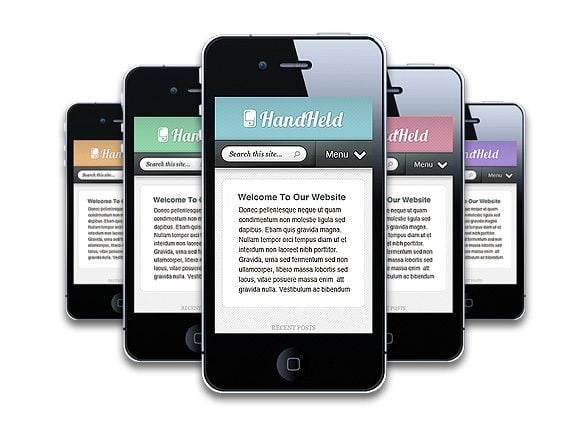 4. Gallery Layout – HandHeld also offers a gallery layout which can come in handy if you would like to showcase a portfolio of your work. This gallery can be placed on the homepage, as well as in individual categories.
5. Plugin Options Page – Managing the plugin is easy using the plugin options page in your WordPress Dashboard.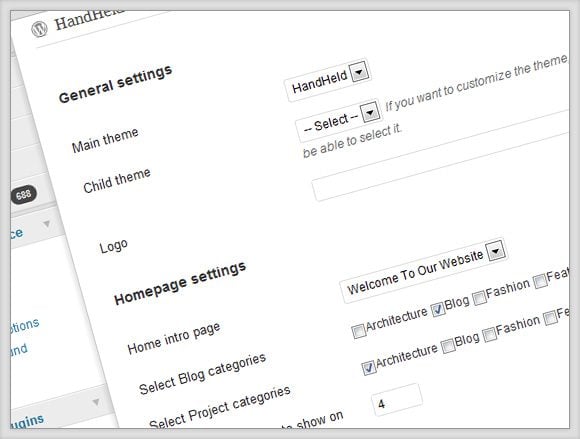 I hope that everyone is excited to use the new design. Be sure to drop a comment and let us know what you think 🙂