Envisioned is a beautiful and powerful portfolio theme that enables you to easily create professional, multi-media galleries. Envisioned has the most powerful gallery features of any of our themes, allowing you to produce versatile layouts of various sizes and aspect ratios. The homepage is also unique, and includes a custom-coded photo reel that is sure to entice your visitors. Overall the layout is simple and crisp, giving focus to your imagery. For more info be sure to check out the Live Demo as well as the Featured Page.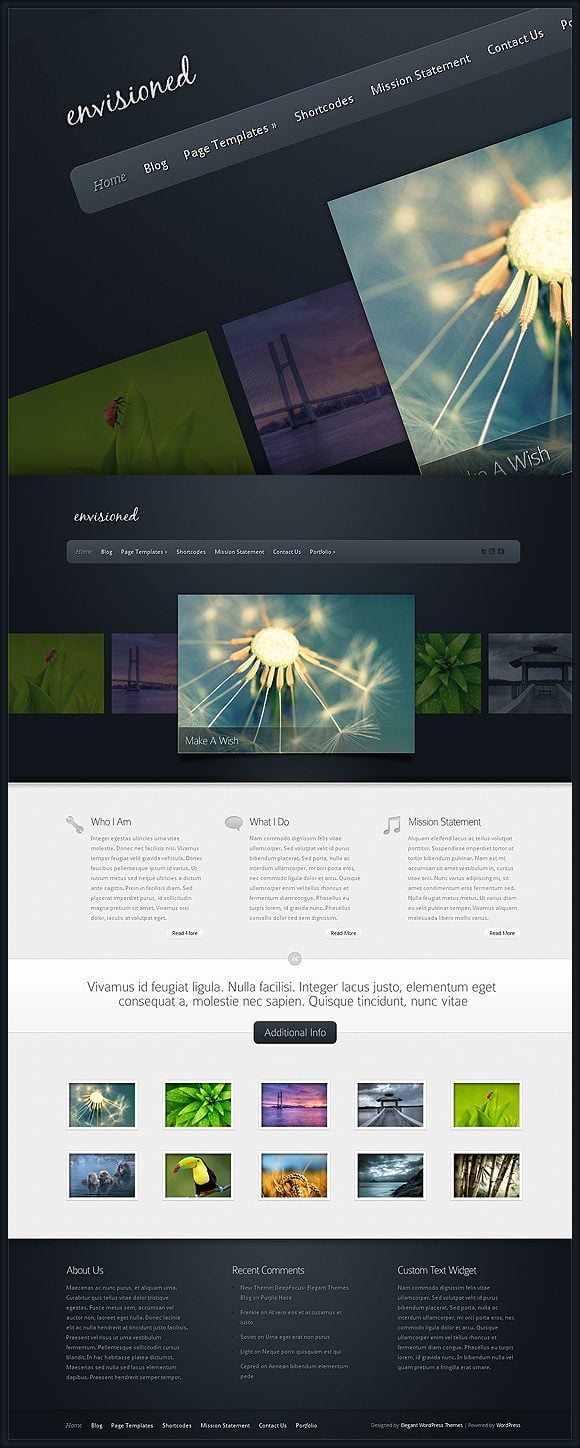 Envisioned Featured
1. Five Unique Colorschemes – Envisioned comes with 5 color variations. If Blue isn't for you, then try out the Brown, Purple, Green or Black versions. You can switch between colors at any time, with the click of your mouse, from within the ePanel Theme Options page.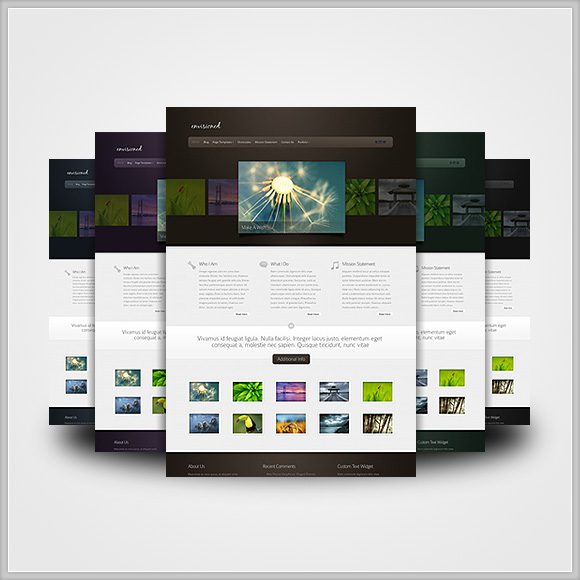 1. Versatile Portfolio Templates – Envisioned comes with a powerful portfolio page template that allows you to create multi-media galleries of various sizes and formats. You can choose between three layout sizes (Small, Medium, and Large). You can also choose to display each image in Landscape or Portrait format. The theme even comes with the option to auto-detect the aspect ratio of your photo, and display it accordingly.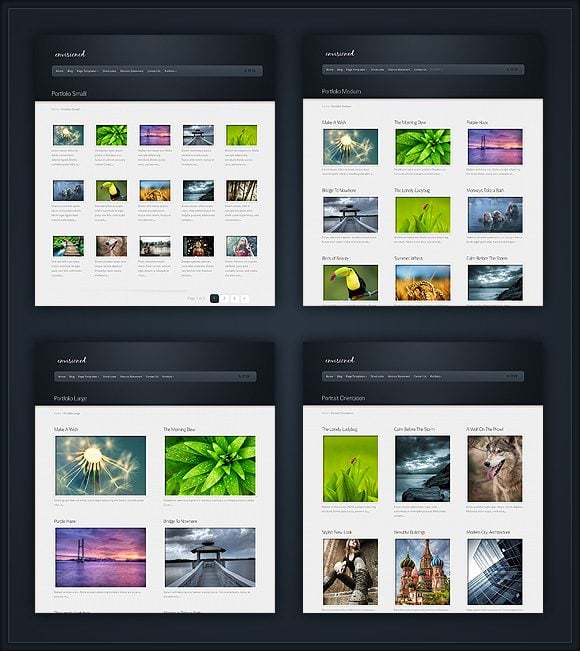 1. Multi-Media Support – Unlike our previous "gallery" themes, Envisioned comes with the ability to embed Video into your galleries. Adding video is as simple as typing in the URL to your video, wherever it is hosted (youtube, vimeo, viddler, etc).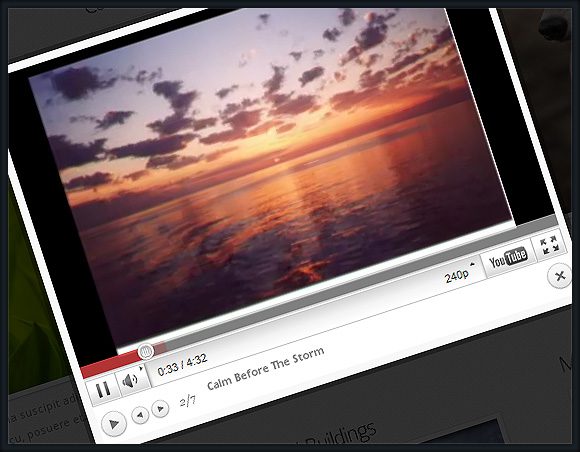 I hope you enjoy the new theme! I am sure that many people will put Envisioned to good use. If you get the chance, be sure to leave a comment lettings us know what you think. Your feedback really is appreciated 🙂