Nova is a sharp, simplistic design that makes for an intuitive user experience. Nova's biggest strength is its homepage, which allows you to organize your content into two areas. The Featured Slider is perhaps the most versatile slider we have built, and comes with multiple slider variations that breath new life into the design. Furthermore, we have integrated additional settings into WordPress to allow for the complete customization of each element. Now you have full control over your slider/tabs, and can edit the title, tagline, button text, destination URL, thumbnail and or video (independent of the actual content of the post/page that powers the particular slide). Nova comes with a fully-function blog and gallery section as well, making Nova the complete solution for your business.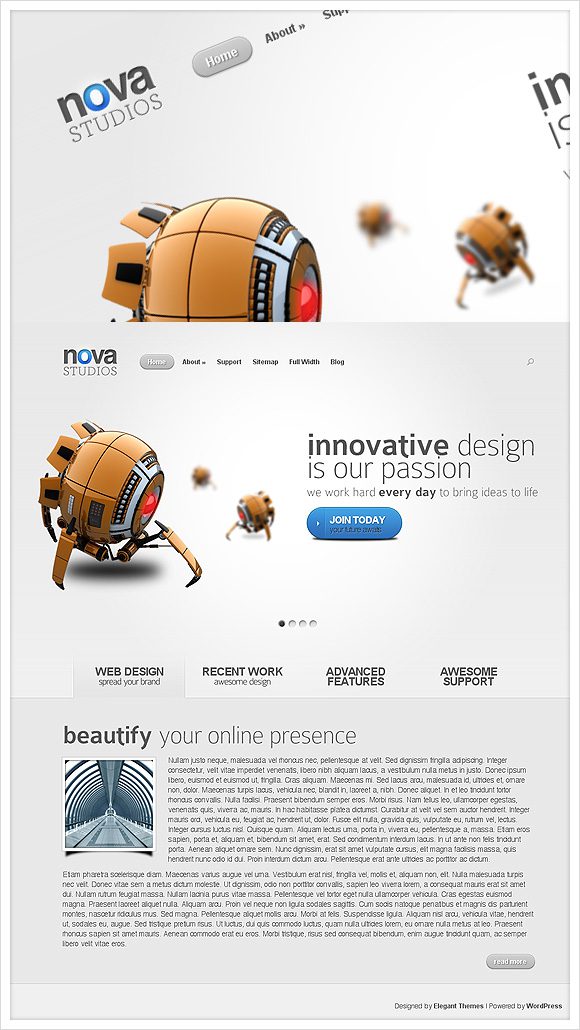 Nova Features
1. Gallery Tab – Nova comes with an easy to use gallery feature. Not only can this be used to create a separate image gallery on your website, but this gallery can also be added to your homepage within the tabbed area below the text editor.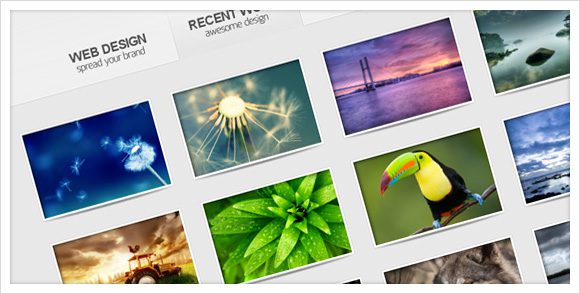 2. Multiple Slider Variations – Nova is our first theme to feature a versatile slider with multiple slide variations. You can choose how your slide is aligned (Left, Right or Center). The slider supports, Image, Video as well as Media-free slides. You can also switch between bordered/borderless images.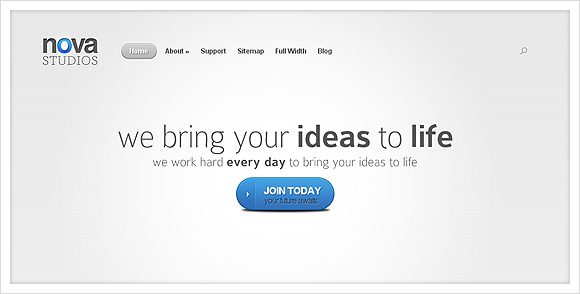 3. Full-feature Blog Section – While the homepage is page-based, the theme also comes with a fully function blog section. You can also enable BlogStyle mode if you would like to replace the current homepage content with a more traditional blog feed.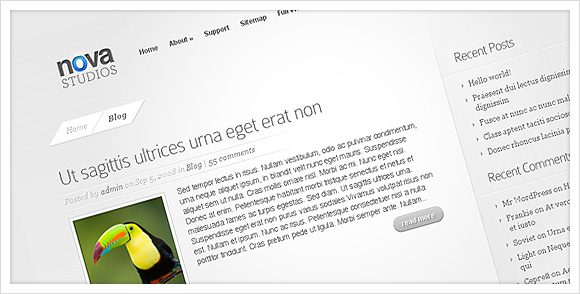 4. Custom Write Panels Make It Easy – To make setting up things like the homepage slider and tabbed content area easier, we have added new settings panels to your posts/pages. These settings allow you to customize every part of your slide or tab, including the title, taglines, button text, thumbnail image, and destination URL of the read more button.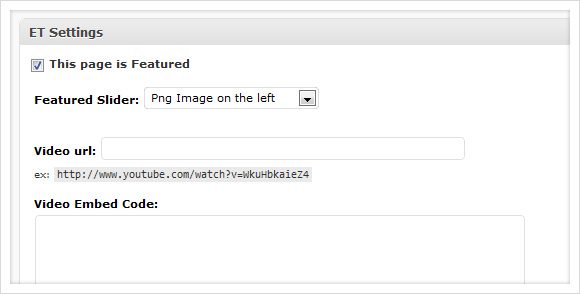 5. Six Unique Colorschemes – Nova comes in six different colors, including White, Black, Blue, Red, Purple and Green. You can switch between colorschemes at any time from within the ePanel Theme Options page.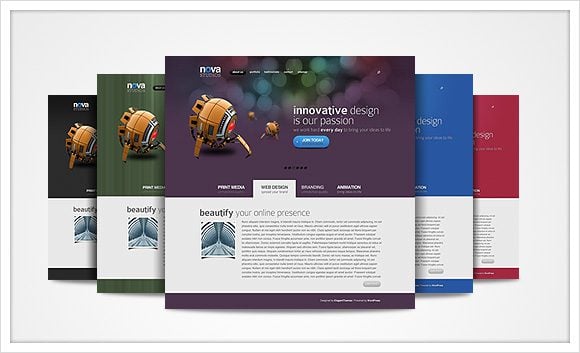 I think the theme turned out great, and I am excited to hear your thoughts. Be sure to leave a comment and let us know what you think!