I believe more time has gone into this theme than anything else we have created, and after weeks of work I think we have managed to build something special. AskIt is a theme that transforms your WordPress blog into a fully-featured question and answer site. Once activated, your visitors can register and start posting their own questions via our externally integrated submission and signup form. These questions can then be answered by your visitors, and each answer can be voted on by your visitors to help find the best solution. Once the author has found an answer to his/her question, he/she can designate it as "correct" for all visitors to see. Finally, a community atmosphere is fostered via a user rating system. Each of your members will have stats including their total questions answered and how many of these questions were chosen as "correct." This is displayed in a star rating under the member's avatar next to all of their answers. A user with a 4-star rating will hold high authority within the community. This experience is further enhanced by ajax integration, creating a seamless posting/voting experience. For more info, be sure to check out the Live Demo as well as the Features Page.
.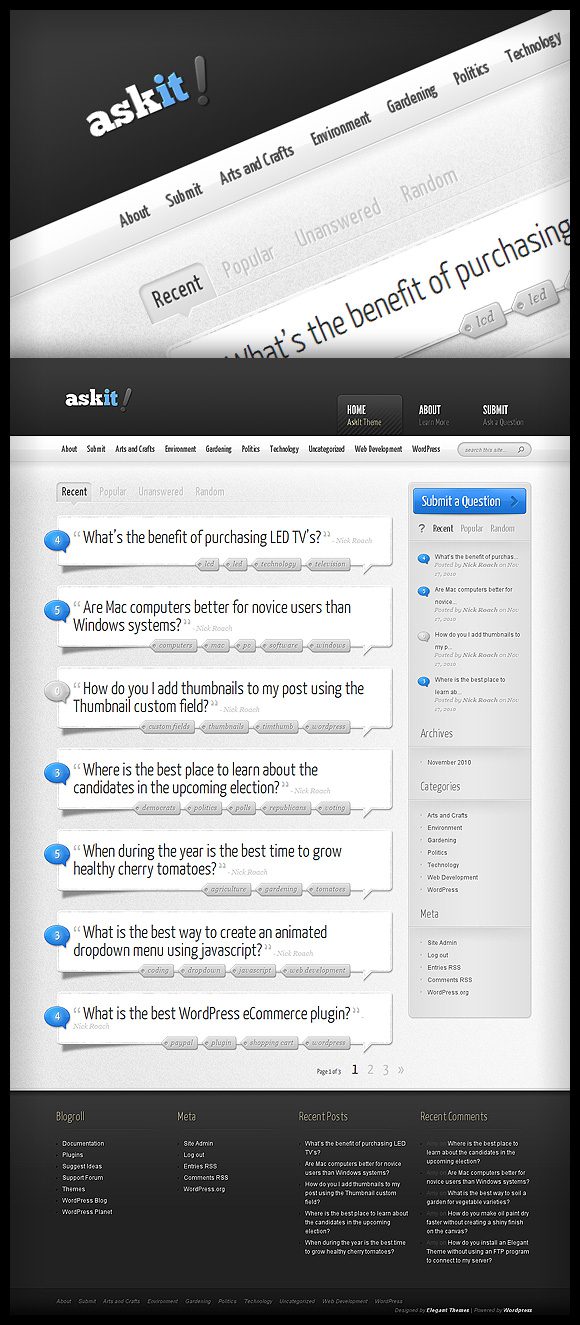 AskIt Features
1. Seven Unique Colorschemes – This theme comes with seven different colors. If the default blue/gray is not your style, then try out one of the many other variations showcased below. With seven designs to choose from, I am sure you will find one that suits you.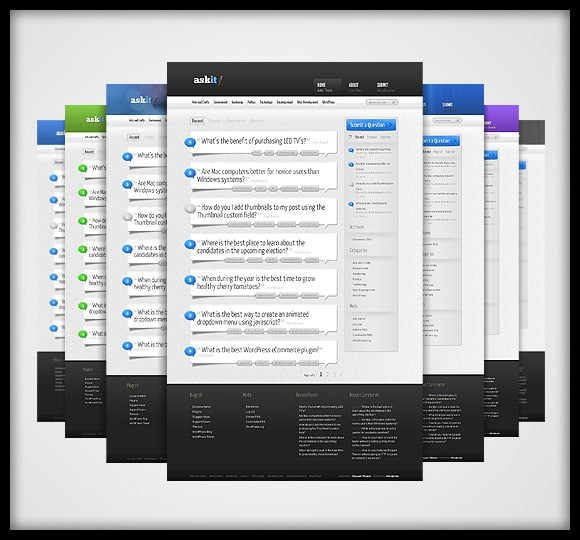 2. External Users Submission/Signup Forms – Instead of have your users join/post questions via the WordPress dashboard, we have taken these features and integrated them into external pages. This creates a much more fluid and professional users experience.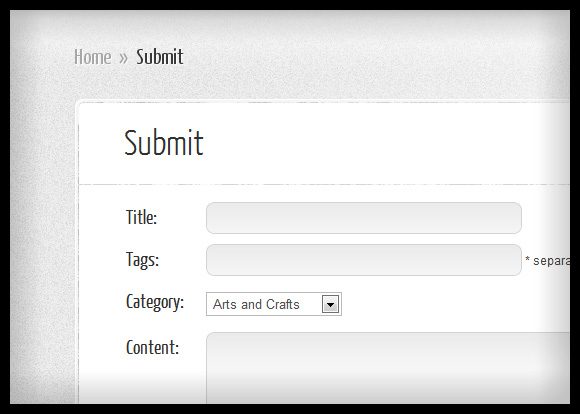 3. Answer Voting System – Each answer that is posted can be voted on by your visitors. If the answer is helpful then the comment can be voted up, and if not it can be voted down. This score is placed on the comment for all to see. Voting is logged by IP/Username, which means each person can only vote once on each answer.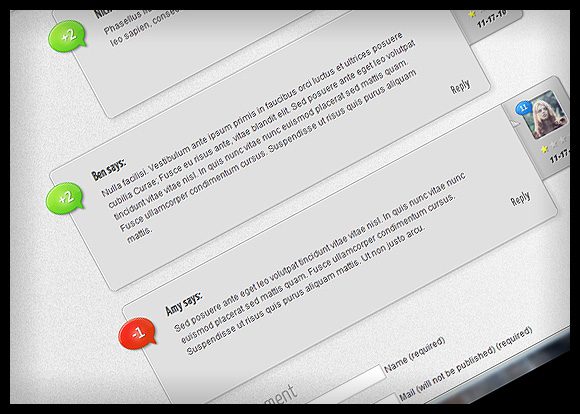 4. Correct Answer Selection – Question authors have additional powers, and can deem answers that have been posed for their question as "correct." These answers are then highlighted in green for all to see. The author can choose to reverse this decision down the road if a better answer to the question is posted in the future.
5. Member Ratings – As your members start to answer questions, their stats are stored in your database and analyzed. The more correct answers that a users posts, the more their star rating will increase. This star rating, which ranges from 1-4, is placed below the member's avatar on each of their answers.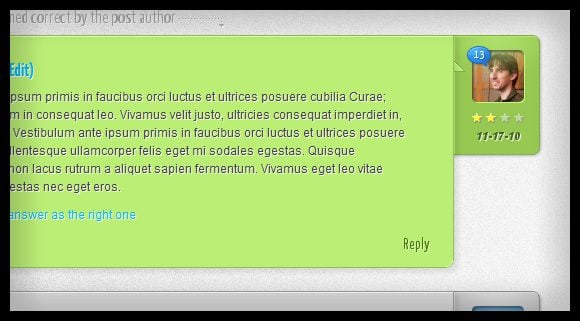 As always, I am eager to hear your thoughts on the new design. With the finalization of this theme, I have a renewed confidence that ElegantThemes will continue to create some of the best and most innovative themes around. I can't wait to see what we come up with next, and I hope you can't either 🙂