Over the past week we have been hard at work ironing out some theme-wide updates. These updates address some basic improvements that we have been meaning to implement for some time.
ePanel Updates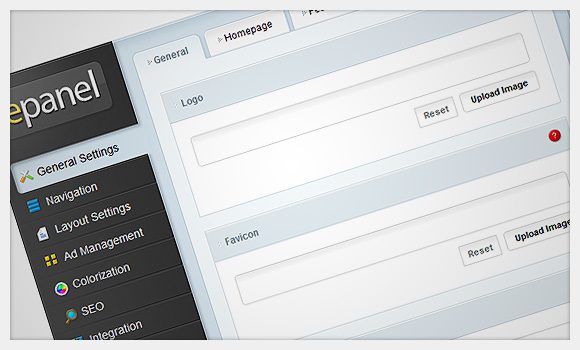 1. Logo Upload – All themes now have the option to upload/define your logo image from within ePanel. This means that WordPress MU users can now more easily define alternate logos for each sub blog on their domain.
2. Favicon Upload – You can now upload/define a favicon image for each theme via ePanel. This is the small icon that appears in your browser's tab when viewing your website, as well as in your visitor's list of bookmarks.
3. WordPress Mu Thumbnail Issues – Some thumbnail issues that were occurring with MU installations have been fixed.
Dummy Content
Providing sample content with each theme is something we have been meaning to implement for some time, and is one of the most common feature requets from our users. You will be pleased to hear that all themes now come packaged with dummy content that can be enabled when you first install the theme to assist you in setting up your blog. Enabling this content will fill your blog with a few sample posts/pages, custom fields and ePanel settings so that all you need to do is replace the content instead of figuring out the ins and outs of the theme via the readme file.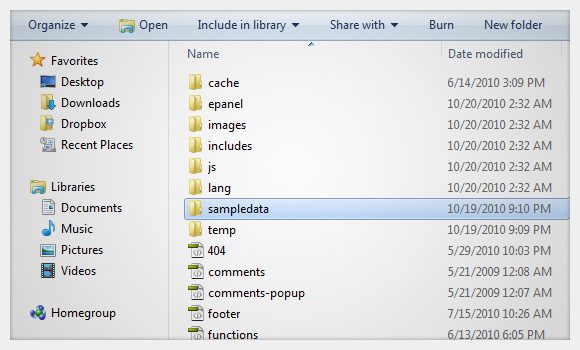 You will notice that each theme now comes with a sampledata/ folder, and within it a sample.xml file. You can use the Tools > Import feature of your WordPress dashboard to upload this sample data. When doing so you will notice that a new checkbox has been added to the field that asks if you would like to import ePanel sample data as well. Checking this box will replace your ePanel settings with values that make sense for the sample data file.
Full Width Page Templates
To kick off the page templates updates that were mentioned in my last blog post, we have created full width page templates for all of our themes. Now you can create sidebar-free pages that extend the full width of your blog, which opens up all kinds of new possibilities for your pages (especially when combined with our many shortcodes). Of course this is only a taste of what's to come, and we will surely be browsing the many suggestions proposed by our users as we continue to develop new page templates.