I have completed Round 2 of my theme updates. There will most likely be a Round 3, as I have not yet added everything I would like to. You should be able to expect some upgrades on any themes that were not included in Round 1/2. Here are the details regarding what I have added:
1. eGamer
1.  Dropdown Menus – Dropdown menu added for pages. You can now added child pages to the top navigation bar.
2. Simplism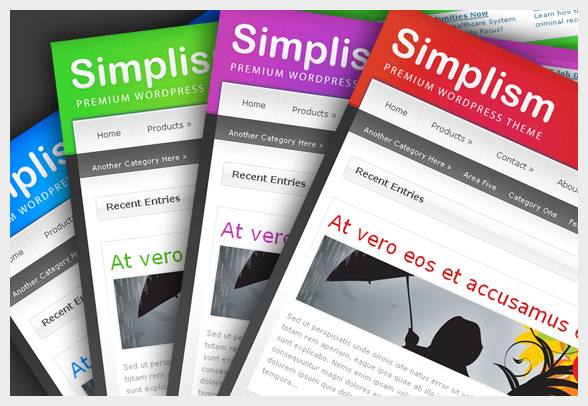 1. New Color Schemes – I have added three new color schemes to the theme, including Green, Red and Purple. If Blue wasn't your style you can now switch between the different color variations from within the theme's options menu at any time.
2. Updated theme options page – I have added a more details theme options page to Simplism which should grant users additional control over their blog.
3. Dropdown Menu Improvements – I have improved the dropdown menu, which is now available for pages and categories, and also supports multiple tiers.
4. Automatic Thumbnail Resizing – All thumbnails are now automatically re-sized by timthumb.
3. EarthlyTouch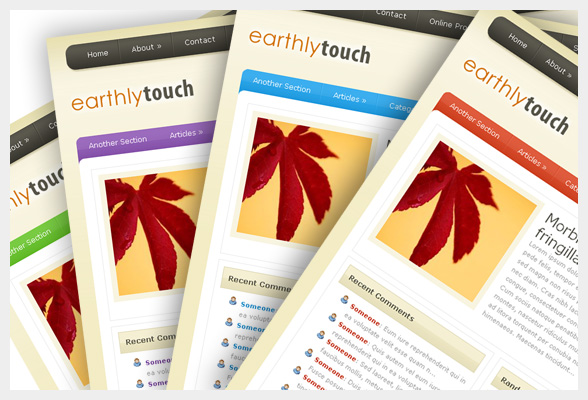 1. Dropdown Menu Added – I have added a multi-tier dropdown menu to both the pages and categories navigation bars.
2. Additional Color Schemes – Four new color schemes, including Red, Purple, Blue and Green have been added.
4. TidalForce
1.  Dropdown Menus – Milti-tier dropdown menus have been added to pages and categories navigation bars.
5. Influx
1. Imrpoved Theme Options Menu – I have updated the theme options menu with a more pleasing design, and have added more features as well.
2. Advertisement Options – This theme now includes integrated ad management for 250×250, 468×60, and 125×125 banner ads.
3. Blog Style Post Format – You can now switch to a more classical blog-style post layout if the default mode is not your style.
Finally, I know that some of you are probably wishing that I would start working on some new themes instead of continuing with all of these updates, so instead of waiting on Glow I have decided to release a surprise theme today that negotiates my current goal of theme enhancements/member suggestions. I have received a good amount of inquiries asking for a more traditional and simple blog layout. I have been adding optional blog-style layouts to my themes for this reason, however, I also wanted to make a theme specifically designed to be more traditional. The theme is called "Basic," and has already been added to the member's area.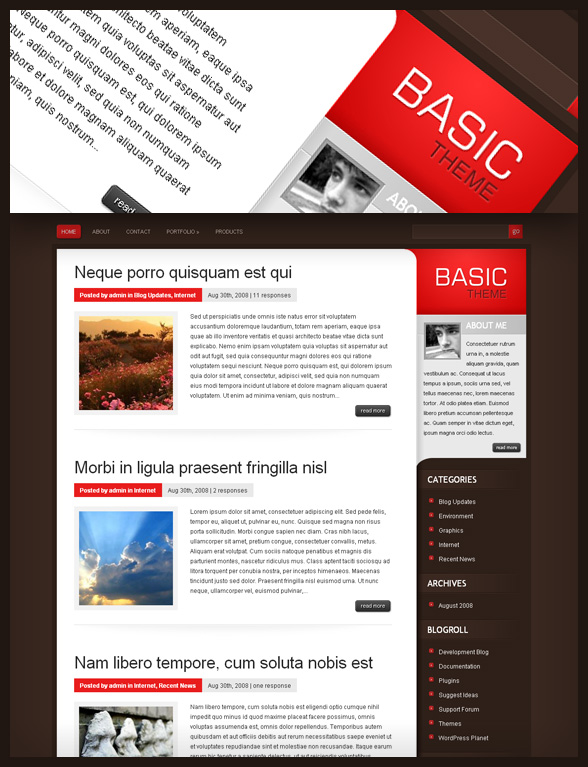 I tried to focus on making the content as organized and easy to ready as possible. When using the theme you can choose between displaying your full posts, or truncating them automatically with a defined thumbnail image. Basic also comes with 4 color schemes to choose from, the default Red, as well as Blue, Green and Purple.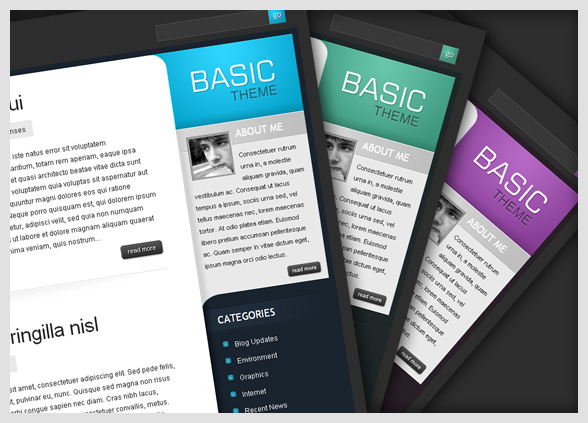 Basic comes with most of the standard features, including an east-to-use theme options page, dropdown menus, automatic thumbnail resizing and more. For more information check out the gallery page, or the live demo.